Circus aeruginosus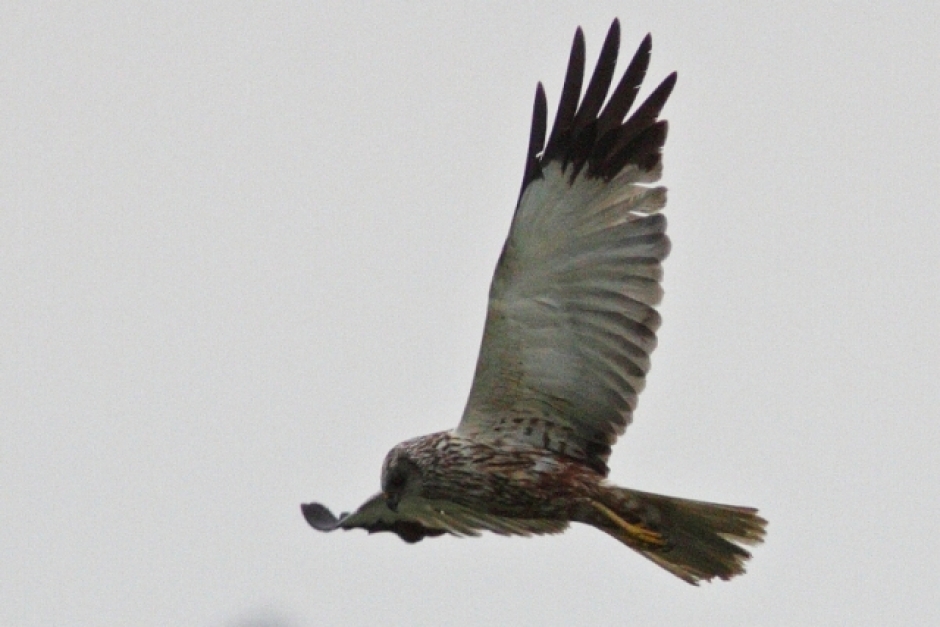 General information. The western marsh harrier is a migratory species, arriving in Finland in April and returning south in August-September. Plumages of male and female differ, where the male has a speckled brown plumage with black wingtips while the female is entirely dark brown except for the yellowish white top of the head and neck. The western marsh harrier is a protected species under the European Union bird directive.
Length 48-56 cm
Nest is built in reed beds
Winters in southern Europe
Feeds on moles, nestlings, frogs
Habitat. The western marsh harrier thrives in reed beds along sea bays and inland lakes. The nest is often built in the cover of damp and inaccessible reed beds, which sometimes may be extremely small in size.
Distribution in Vaasa. The western marsh harrier is a rare nester in Vaasa and was observed in only 11 survey blocks. It is most likely spotted hunting in the Sundominlahti bay or in the large farmland areas of Söderfjärden. Distribution map is not published due to species protection reasons.