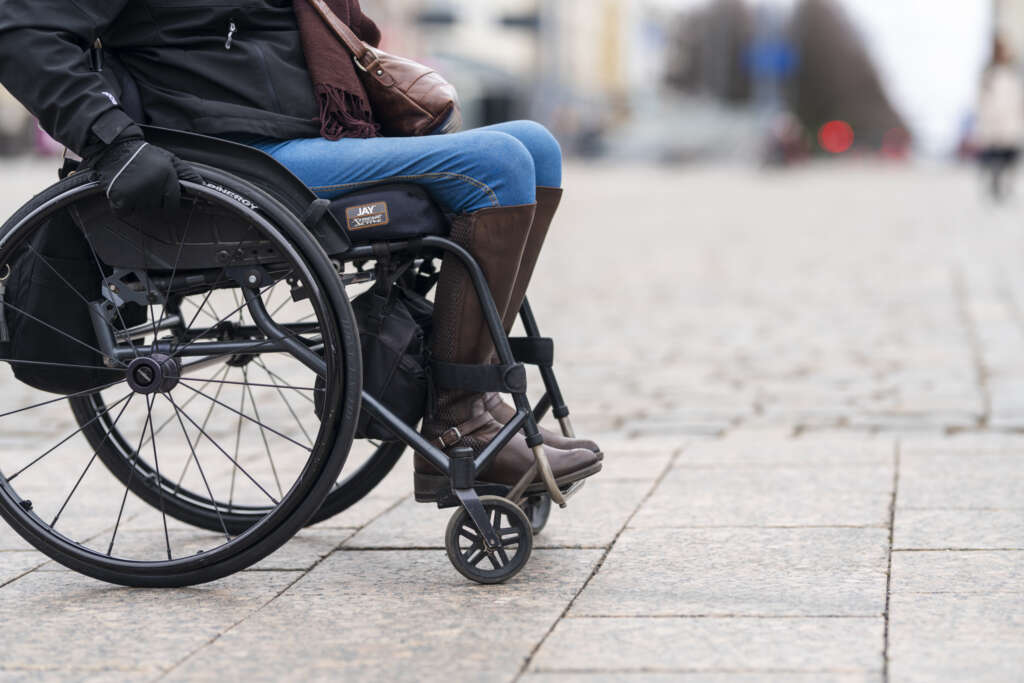 Article categories: News
Accessibility subsidy increased – up to €5 000 available for removing barriers
Published: 30.5.2023
The City of Vaasa increased its accessibility subsidy to €5 000. The subsidy is available for measures to enable people with hearing, visual, or mobility impairments to access, move around, and work without barriers in premises of service providers and housing companies.
The city's accessibility grant will now be 30% of the total cost, up to a maximum of €5 000. However, in special cases, a subsidy of up to €10 000 may be granted. The maximum subsidy used to be €3 000, so the increase now implemented is significant.
Subsidies will be awarded to associations, communities, small businesses, and housing companies to improve accessibility and accessibility. For example, it can be applied for to remove a mobility barrier to ensure access to a building, dwelling, and public areas for people with reduced mobility.
– Accessibility makes equality possible in the citizens' everyday life and in society in general. It is not just about ramps or automatically opening doors, but a wide range of measures. To improve accessibility, you can for example lower thresholds, widen doorways, improve lighting, or install motion sensors and induction loops, says Elisabeth Hästbacka, accessibility coordinator.
–  Accessibility improvements benefit everyone, as they also improve safety. For example, lowered thresholds also prevent safe movement for non-disabled people, she continues.
In addition to the city's accessibility subsidy, the Housing Finance and Development Centre of Finland (ARA) supports accessibility in residential buildings by providing a lift subsidy for retrofitting elevators.  The subsidy from the ARA is up to 45% of the total cost, with an additional 10% grant from the City of Vaasa for the construction of one or more lifts.
The ARA also provides housing associations with an accessibility subsidy for removing obstacles to mobility, which can be applied for independently of the lift project. The accessibility grant also covers up to 45% of the repair costs.
Vaasa promotes and supports accessibility in many ways. Both the ARA and the City of Vaasa are very active in applying for accessibility grants.
– By increasing the amount, we want to ensure that this favourable development continues. Our aim is to ensure that accessibility is considered whenever buildings, services and products are designed and used. Accessibility makes everyday life easier for everyone, and for some it is a necessity," says Hästbacka.
Fill in the application form and apply for an increased accessibility grant.