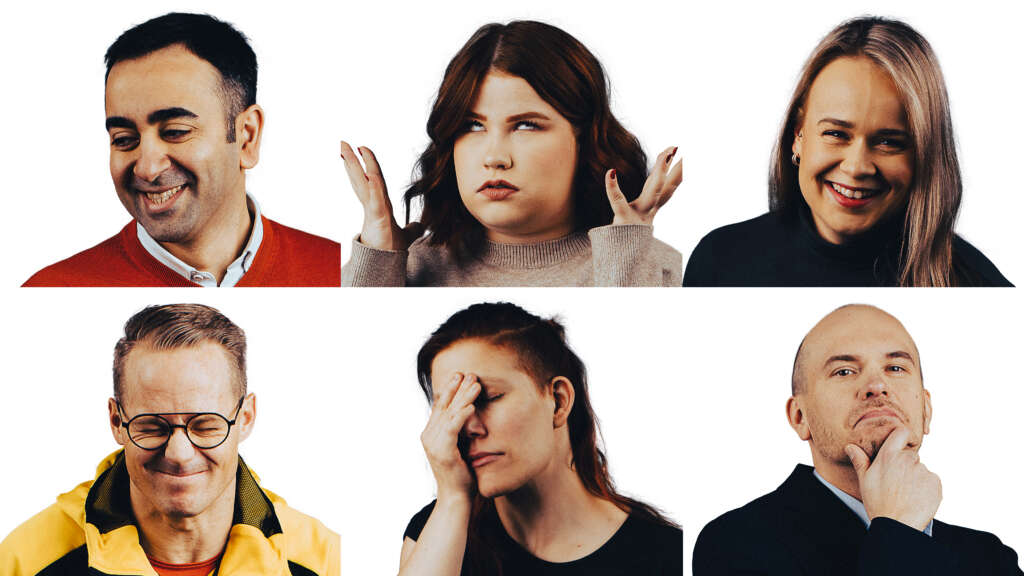 Article categories: Archive News Nyheter Uutiset
All emotions can be shown in working life in Vaasa
Published: 25.1.2023
The stress experienced by young people from the demands of working life has come to the fore recently. As a counter measure to this, Vaasa wants to promote a work culture where all emotions are allowed to be seen and failure is also accepted. In a safe working community, we dare to show even the worst moments and, on the other hand, also rejoice and celebrate successes.
The focus of the joint recruitment campaign of the City of Vaasa, The Vaasa Region Development Company (VASEK) and employers in the region has been to focus on emotions and the emotional skills related to showing them in working life.
– We feel it is important to raise this topic, because concerns about workloads, especially among young people, must be taken seriously. Too stressful work will directly affect wellbeing and thus the happiness of employees, says the City of Vaasa's Communications Manager, Leena Forsén.
– We are really happy that the participating companies and organisations have similar values and a common vision that a permissive atmosphere, which recognises the importance of emotional skills, is important in the working community, Forsén continues.
The campaign is based on the city's strategic commitment to increasing the happiness of its residents. According to Professor Emeritus Markku Ojanen, who has studied happiness for a long time, different emotions are accepted in a good work community, and every individual is met as they are.
– Emotions cannot and do not need to be excluded from working life, but one must know how to act emotionally in a way that respects others, explains Ojanen.
Demand for labour in the region remains high
– On our campaign page, we highlight genuine employee stories and personal experiences of how showing emotions in your workplace is accepted on both good and bad days, says VASEK's Marketing Manager Mari Kattelus.
From the experiences of the employees, the association of emotions with wellbeing at work along with the atmosphere of the workplace emerges strongly. For example, Tony-Sebastian Lind, who works at ABB, describes showing emotions in his workplace in the following way:
– Even though I'm known at our factory for always smiling and laughing a little with everyone, sometimes even I lose my good humour. If one always had to hide one's true feelings, then both the wellbeing at work and the team spirit would suffer.
– The goal of the campaign is, of course, to attract professionals to the Vaasa region for open vacancies, but at the same time to spark a discussion about the softer values of working life and showing emotions. The campaign is nationwide and focuses on big cities, Kattelus continues.
Information about the campaign:
Campaign page: töihinvaasaan.fi 
Target group: 25-40 year-olds living in Finland's largest cities
Campaign period: 23.1. – 19.2. 2023
Partners: City of Vaasa, Vaasa Region Development Company (VASEK), ABB, Danfoss, DHL Supply Chain, Hitachi Energy, Wellbeing Services County of Ostrobothnia and VEO