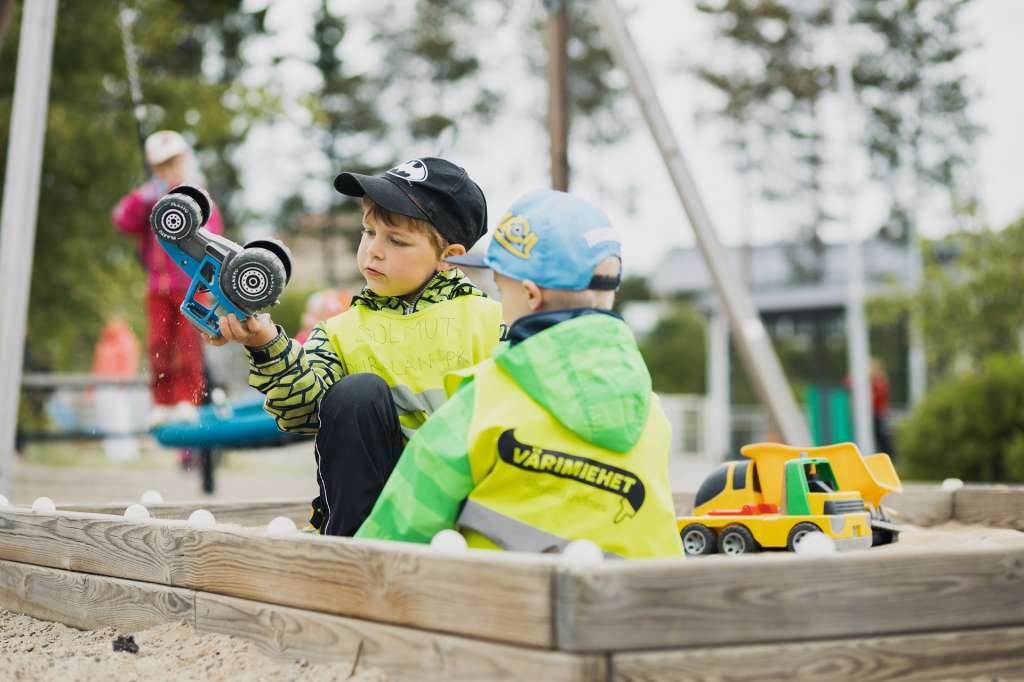 Article categories: Archive News
Construction of new Merikaarto daycare centre begins next year
Published: 5.5.2023
According to plans, Merikaarto will have a new daycare centre in 2025. The new building will be constructed next to Merikaarto Primary School (Merikaarron koulu).
According to the project plan, the construction of the new daycare centre will begin in 2024, and it could be taken in use in 2025. The new daycare building will have facilities for four groups, or a total of 75 children.
The new premises will also house a canteen and a kitchen, which will be shared with the school. The daycare centre, on the other hand, can use the school's sports facilities.
The heating system in the new daycare facility will be geothermal. Pick up/drop off traffic, service traffic and light traffic are separated into their own areas.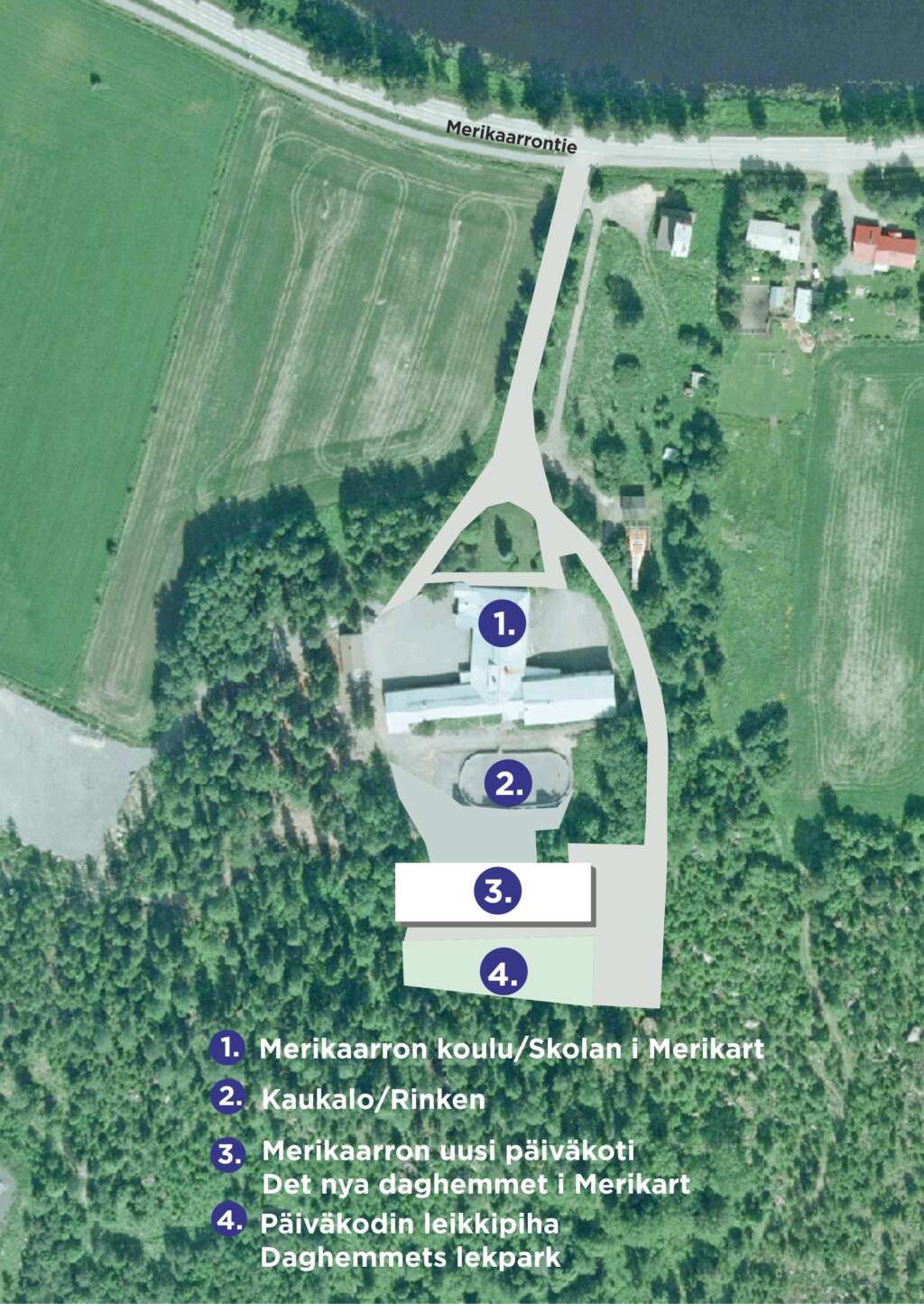 Current early childhood education facilities are insufficient
In Merikaarto, early childhood education is currently concentrated in two units: the Pikkuonnin päiväkoti (daycare centre) and the Veitikka group daycare centre. In addition, there is one family daycare provider in the area.
– Currently, the facilities are not sufficiently good to meet the service needs of the area. The buildings used by early childhood education also do not meet modern requirements, and the facilities and grounds are not suitable for daycare activities, says the Director of Early Childhood Education, Hanna-Leena Holmström.
Space for Merikaarto library at the school
Space for the library is being looked for in the school premises. One option would be to use the space used by the current kitchen, where evening use and barrier-free access would be easily possible. Library facilities could be made in place of the kitchen, at the latest during the next school renovation. The intension is that the library would be run on an independent self-service basis, and library staff would be there 1-2 days a week.
The library in Merikaarto previously operated in the same building as the Pikkuonnin päiväkoti (daycare centre). However, it has been closed for a long time because the facilities were needed for early childhood education.
City Council to decide project plan on 12 June
The total budget of the project is approximately 4.45 million euros if the project is implemented as the city's own investment. The City Board will make the final decision on the financing model in connection with approval of the project plan.
The Board of Education approved the project plan for Merikaarto's new daycare centre at its meeting on 3 May. The project plan will still go to the City Board (29 May) and the City Council (12 June) for approval.