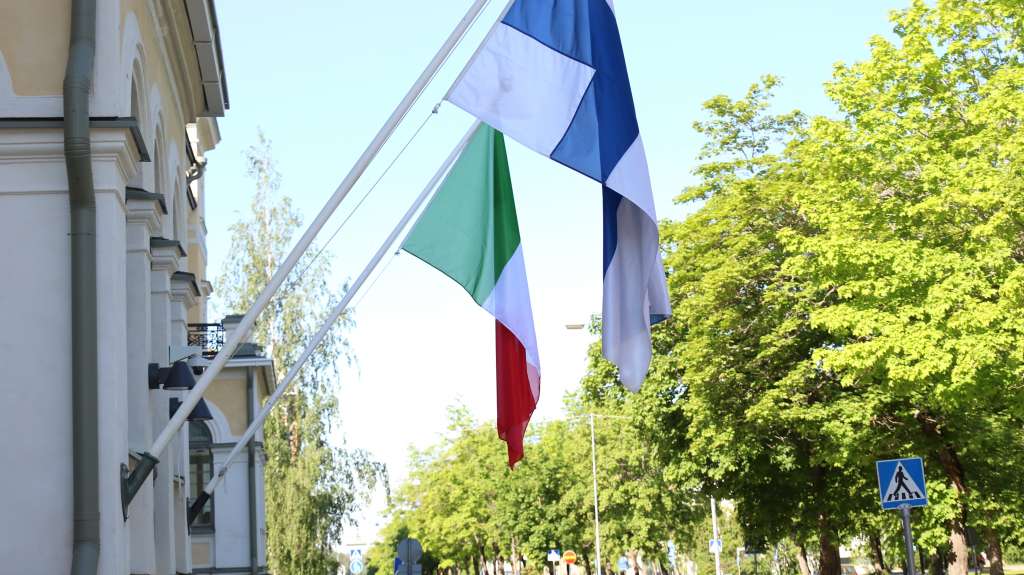 Article categories: News
Culture and business unites
Published: 14.6.2021
A quick visit to the Vaasa region from H.E Mr. Ernesto Céspedes, the Ambassador of Mexico to Finland highlighted the deep cooperation between the two countries. The Ambassador visited the City of Vaasa from June 9th- 10th 2021.
In his short visit the ambassador along with the Mayor of Vaasa, Tomas Häyry, witnessed the opening of the Mexican art exhibition by the Mexican artist Francisco Paz Cervantes on the first day. The exhibition is taking place at Bock's Corner Brewery and will be held until the end of June 2021.
On his second day, the ambassador had a meeting with representatives from the companies in the Vaasa region, in which they discussed possible opportunities for more future Finnish business in Mexico. Finland is Mexico's 50th trade partner worldwide and the 15th from the European Union. In addition, around 35 Finnish companies already exist in Mexico, while more than 70 companies are doing mutual business there.
Since 2000, a global agreement between the EU and Mexico has been in force. The agreement establishes a free trade area with a total population of 640 million people and provides the legal framework for strengthening the economic partnership and the political coordination. A revised version of the EU-Mexico Global Agreement is expected to be signed in 2021 and it will allow for a more solid strategic association between the two entities.
Additionally, it will bring tangible benefits to the Mexican society such as, reinforcing the cooperation mechanisms in fields like human rights, gender equality, migration and multiculturalism. Furthermore, it will enhance the market access to agro-industrial products, which accounts for more than 86% of the agriculture and fisheries products.
During the meeting, the ambassador learned about the success and challenges that a company such as Mirka, already doing business in Mexico, has had. Representatives from Stormossen and Westenergy expressed their willingness to cooperate especially in the renewable energy and sustainable waste management sectors. The Regional Council of Ostrobothnia is also seeking partners in Latin-America while further developing the Smart Specialization concept, an hot topic within EU right now.
Additionally, the ambassador expressed a wish that he would also like to see more students and engineers coming from Mexico and doing exchange programs in Vaasa, in order for the two countries to have partnership and cooperation in the educational field as well.