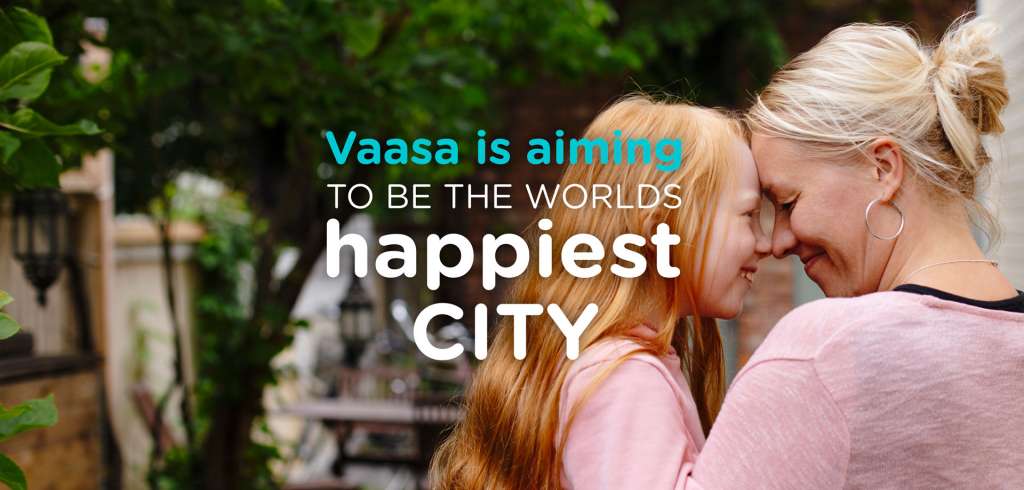 Article categories: Archive News
How happy are we now? Vaasa residents can answer the 2021 happiness survey
Published: 1.12.2021
Updated: 17.12.2021
According to the UN Happiness Report, Finland is once again the happiest country in the world. Vaasa, for its part, has set a goal to become the happiest city in the world's happiest country. The happiness of residents is studied through an annual survey conducted by the city's actors together with Markku Ojanen, Professor Emeritus of Psychology.
Last year, the results of the Vaasa Happiness Survey were surprising with their positivity. Despite the exceptional corona situation, the figure measuring the happiness of Vaasa residents was 73 on a scale of 0-100.
The aim of the survey was to find out the level of happiness experienced by the residents of Vaasa and their satisfaction with the services provided by the city. A total of 478 residents responded to the survey last year.
Concrete actions to increase happiness through the survey
The services provided by the city play an important role in promoting the happiness of residents.  The core mission of the city is the wellbeing of its residents. Extensive cultural offerings, sports services, nature trails and education are solid examples of services that affect the happiness of residents.
‒ We are looking forward to the results of this year's survey, so that we can take concrete steps to increase the happiness of residents based on the results of the survey, says Mayor Tomas Häyry.
You too can answer the 2021 Happiness Survey!
Respondents have a chance to win a hotel night (2 people) in a suite with a private sauna at Hotel Astor, as well as 2 tickets to Vaasan kaupunginteatteri (Vaasa City Theatre).
Background and information about the research:
The survey was conducted online in Finnish, Swedish and English and was open to everyone from 1-31 December 2021. As the survey was conducted online, it is not a random sample.
The survey is being analysed by Markku Ojanen, Professor Emeritus of Happiness.