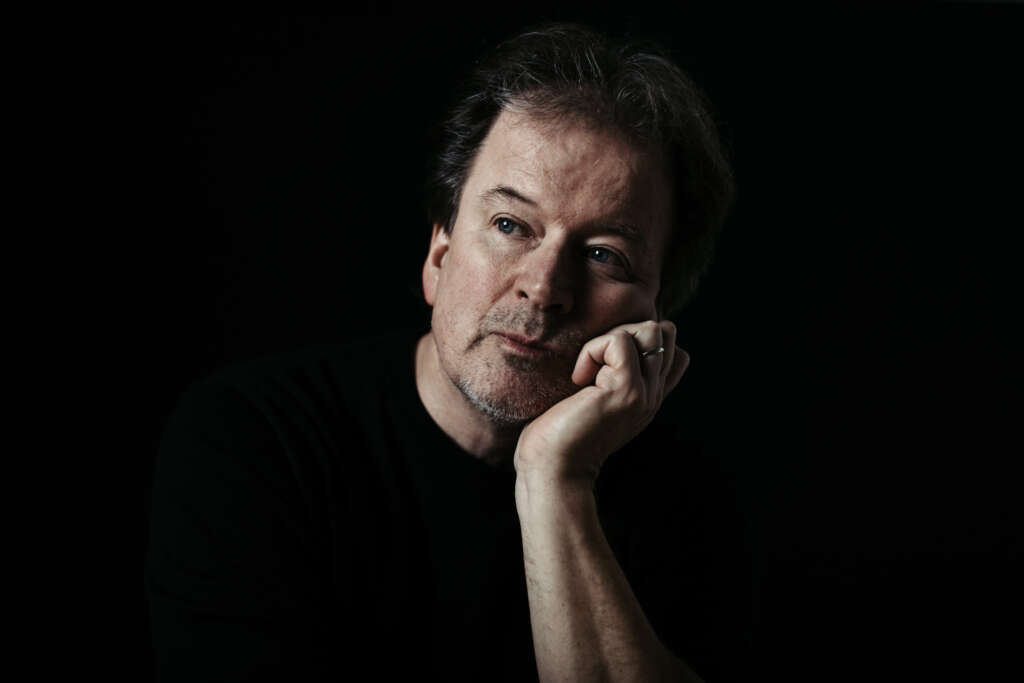 Article categories: News
LittFest returns in November - this year the theme is message
Published: 7.11.2023
From 16 to 18 November 2023, the LittFest literature festival will bring a diverse group of literary guests to Vaasa. The guests lead the festival into a reflection on the importance of messages in books and the effects they have on us.
LittFest's literary guests have been specially selected to reflect this year's theme. They include Kjell Westö, Lena Frölander-Ulf, Joonatan Tola, Mika Aaltola, Baba Lybeck, Lola Lorenzo, Satu Vasantola, Anna Rimpelä, Ellen Strömberg, Anna-Maja Henriksson and Annika Hällsten.
Producer Geir Byrkjeland from the City of Vaasa's Culture and Library Services underlines the significance and relevance of the theme. He says it is more important than ever to pause and reflect on the meaning of the messages in books and their impact on us.
Three days of a varied programme
Long-time journalist Baba Lybeck and the Somali trans woman Lola Lorenzo, now living in Finland, have this year published an open and courageous biography that tells the story of Lola, the first Somalian person in history to come out publicly as a trans-woman. Lybeck and Lorenzo will be interviewed by Kelet Ali on 17 November at 19.15-20 at the Vaasa Adult Education Centre Alma.
Writers Kjell Westö and Lena Frölander-Ulf will be interviewed by Yukiko Duke on 18 November from 14.15-15 in the Drama Hall to explain how the marriage of two artists can work by working side by side and creating something new in the midst of everyday life.
The world of politics will be the topic of a discussion between Annika Hällsten, a long-term journalist, and Anna-Maja Henriksson, Minister of Education, on 18 November at 16.10–16.50 in the Drama Hall. Hällsten made her debut with her book Anna-Maja Henriksson – Makten och ärligheten.
LittFest will feature author and journalist Satu Vasantola, whose moving third novel, Kun isä osti Merenkurkun, was published this spring. The interview will take place on 18 November at 17.50–18.30 in the Drama Hall.
Mika Aaltola, political researcher and Director of the Finnish Institute of International Affairs, will also visit LittFest. An interview on Aaltola's latest work Havahtuminen – Uudenlainen Eurooppa will be led by Antti Koivukangas on 17 November at 16.45–17.30 at Vaasa City Hall.
The Nordic Literature Prizes will be awarded
For the first time, the LittFest will also include the awarding of literary prizes.
The Svenska Österbottens Litteraturförening will present the newly established Nordic Literature Prize on Thursday 16 November in the Drama Hall of the Main Library, and Ilkka-Pohjalainen will present the Nordic Literature Prize on Friday 17 November at the Vaasa Adult Education Centre Alma. Ilkka-Pohjalainen established its own prize in 2021 to encourage the writing of books about Ostrobothnia and authors living in Ostrobothnia.
Vaasa Super Weekend
This year, LittFest is also collaborating with the Vaasa Arts and Science Carnival, which will take place at the same time, on 17–18 November. Some of the authors participating in LittFest will also visit the Science Carnival, a general and multilingual event for all those interested in science and research. The Vaasa Science Carnival is organised by Svenska litteratursällskapet i Finland in cooperation with the Vaasa University of Applied Sciences, HSS Media and the City of Vaasa.