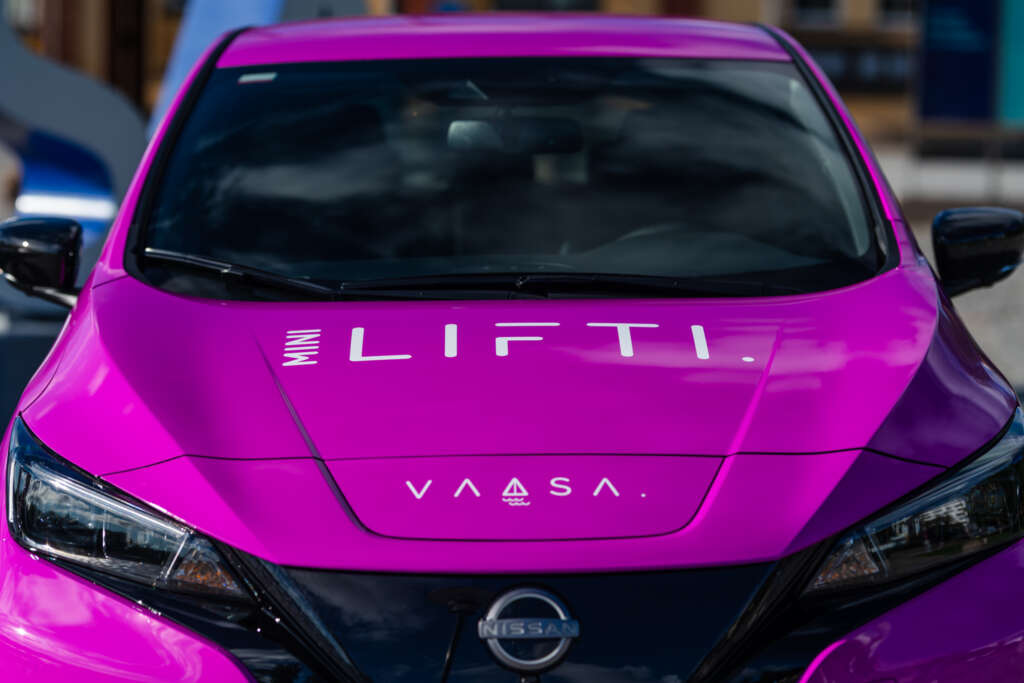 Article categories: Archive News
Mini-Lifti shared cars available for rent from today - suggest names for the cars!
Published: 8.9.2022
The Mini-Lifti car sharing concept for Vaasa residents is available for rent from today. There are three cars in total, each of which is now looking for its own unique name. Among those who suggest names, one lucky winner can have the use of a car for an entire weekend.
Three fully electric, automatic Mini-Lifti shared cars are located in the parking area of the Urban Environment Office at Kirkkopuistikko 26, where bays with medium-speed charging points have been built for them. On weekdays, the cars are used by city employees, but in the evenings and weekends anyone can rent them freely.
The operation of the Mini-Lifti service officially starts today, 8 September, after a public announcement event between 15:00-17:00. The name and appearance of the shared car service is compatible with the Lifti brand familiar from public transport, but in addition to that, each car is searched for using its own catchy name.
– The purpose of the names is not only to bring a positive feeling, but also to make identification and renting of the cars easier, explains Mini-Lifti Project Manager Tomi Paalosmaa.
Suggest a suitable name and you could win a car to use for the entire weekend! In addition, three free codes will be drawn from among the respondents, with which the car can be used for two hours.
Names can be suggested via the form found on the Mini-Lifti website. The form will be closed on Wednesday 21 September at 12:00, after which the jury will choose the three most suitable name suggestions, which will be put on the side of the cars.
The Mini-Lifti name contest is part of the European Mobility Week, where people are encouraged to think about their own, everyday mobility choices and their effects on the environment and society.
Read more about shared cars at vaasa.fi/en/mini-lifti and find out more detailed rental and usage instructions on the Omago website.