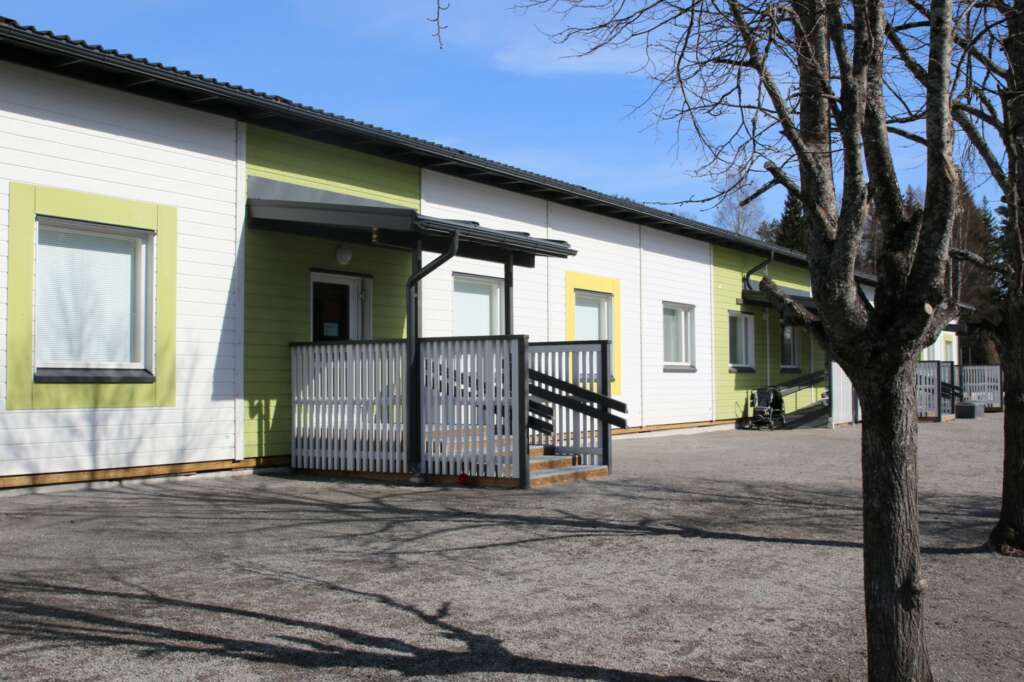 Article categories: Archive News
More space for early childhood education in Ristinummi
Published: 19.4.2023
The Esikko day-care centre in Ristinummi has been extended by box units early this year. In the Ristinummi and Vanha Vaasa area, the need for early childhood education spaces has increased, and especially spaces for Swedish day-care services are needed.
The new premises currently house the Kottarna group from the Esikko day-care centre and three groups from the Kappelinmäki day-care centre. The Kappelinmäki day-care is currently undergoing a renovation and will be back in operation in August.
The new box units consist of four identical spaces. Each group has its own entrance, hallway, toilets, and two large rooms.
– The new premises are bright and have all the necessary comforts. The premises are similar to those of a normal day-care, says Maria Karvonen, Service Manager.
The premises management office of the City of Vaasa has leased the box units for a fixed term of three years.
Four Swedish-language groups in autumn
In autumn, a new Swedish-language group will be set up in the new premises and the Swedish-language Kottarna group from Esikko will continue to use the premises.
– This will give us more Swedish-language early childhood education and care places in the area. There has been a need for them for a long time, says Karvonen.
Two groups from Haga Daghem will also move to the premises in autumn. Renovation work will begin in the Haga Skola premises, and for that period, the groups from Haga Daghem will move out.
Currently, Haga daghem, the day-cares in Ristinummi, Kappelinmäki and Alkula, and five family day-cares are operating in the Ristinummi and Vanha Vaasa area. There is also the service voucher day-care centre Tuulenpesä, from whom the City of Vaasa buys early childhood education services.