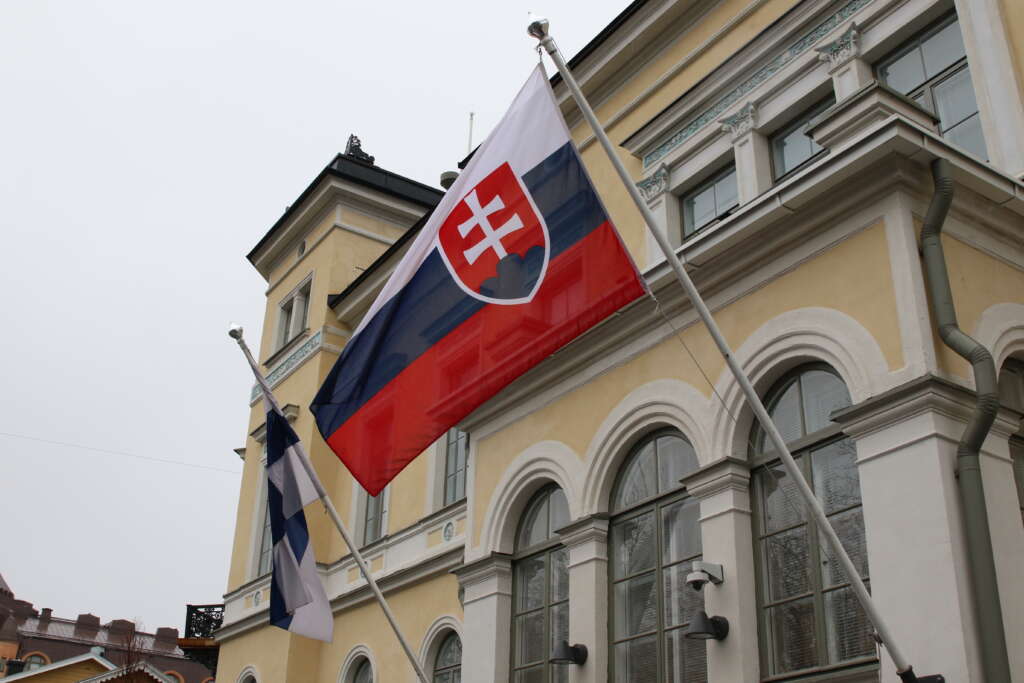 Article categories: News
Similarities and common interests is the key to develop strong bonds
Published: 24.5.2022
The Slovak Ambassador to Finland and Estonia, Slavomíra Mašurová and Deputy Head of Mission Evelína Mäsiarová visited Vaasa on May 11 after a visit to Kokkola the previous day. This was her first time visiting Vaasa since Mašurová assumed office in December 2018. The Ambassador had fruitful discussions regarding the entire Vaasa region and energy sector with representatives from the City of Vaasa and the Vaasa Regional Development Company, VASEK.
The love of winter sports and especially ice hockey is not the only thing that Finland and Slovakia have in common. Both countries have approximately the same number of inhabitants and Slovakia is, in fact, the only eurozone country in central Europe, while Finland is the only eurozone country in northern Europe.
The engaging discussions touched upon themes such as renewable energy solutions and green energy. In Finland and Vaasa we are strong developers on wind and solar power, while Slovakia focuses on hydropower plants. The Ambassador was intrigued by the idea of joining the annual Energy Week in 2023 with a Slovak business delegation participating. Slovakia also has a huge car industry, which could benefit the battery value chain developing in Ostrobothnia.
Both Finland and Slovakia recognize the challenges with the need for more skilled workers. In Finland some students get employed abroad while in Slovakia many of the young people leave the country to go and study abroad contributing to a "brain drain".
After lunch hosted by Mayor Tomas Häyry the day continued to a worthwhile visit to Danfoss drives and a guided tour of the factory by Mr Antti Kumara, senior supervisor, operations and logistics.
During the meeting with the mayor of Kokkola, Mrs. Stina Mattila, presentations of Kosek and Oilon companies together with a presentation of Centria University of Applied Sciences were given. The programme also included a visit to Rani Plast and its factory in Teerijärvi. The delegation from the Slovak Embassy was accompanied by the Honorary Consul of Slovakia Mr. Mikael Ahlbäck.