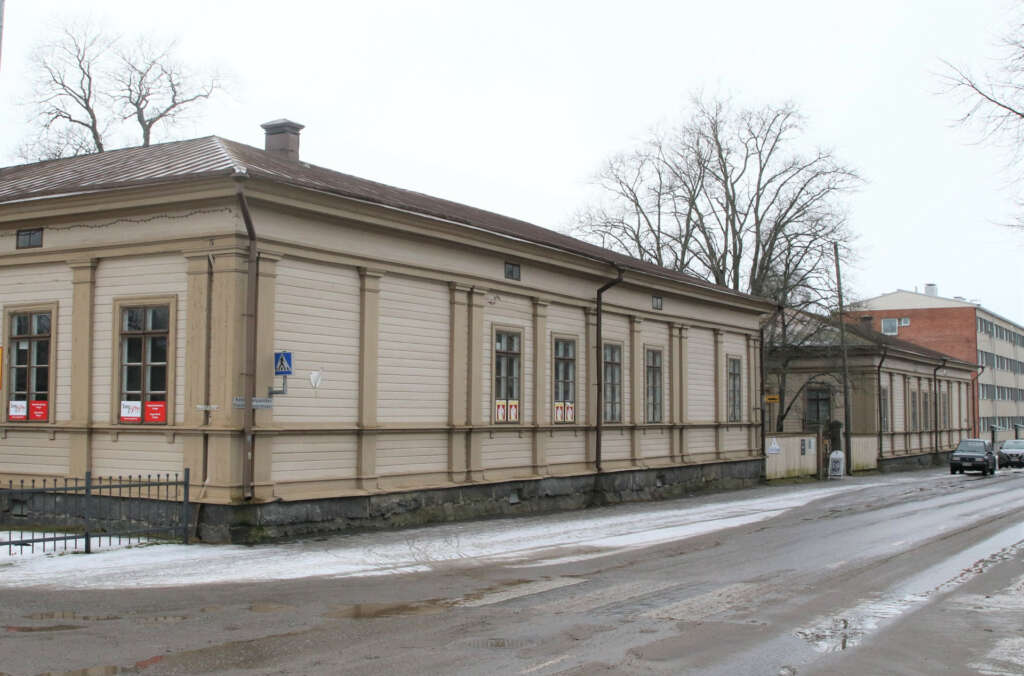 Article categories: Archive News
Two buildings at the old army barracks to be renovated into a daycare: answer the survey and have your say on the planning
Published: 16.2.2023
The crew barracks 13 and 14 at the old army barracks area of Vaasa are to be renovated and repurposed to fit the needs of early childhood education. The buildings, located at the Koulukatu-end of the barracks area, will be turned into a Swedish daycare that opens its doors in 2025. Families can now participate in a survey and share their insights on the elements they value in the surroundings of the daycare and would like to see in the daycare premises.
The construction project is currently in its planning phase. The aim of the planning phase is to map and define the starting points of the project.
You can participate in the survey  here
The survey is conducted to give the families an opportunity to let the city and the planners know what they consider important and noteworthy.
The new daycare is estimated to be finished in 2025
Population around the city centre is growing, and the increased population of the area brings along need to increase the capacity of early childhood education.
The new Swedish daycare is estimated to open its doors in August 2025. The new premises will accommodate, for example, all the children currently placed in the Gustavsborg daycare. In addition, the temporary daycare at Raastuvankatu will move to the barracks area once the constructions of the new comprehensive school at the city centre begin.
Cultural operators assigned to new premises and supported with rent and operating grants
At present, the city of Vaasa rents out the Barrack 13 to the local cultural operators, such as Vaasa Artists Guild and several visual artists. These leasing activities are ceased by the end of 2023.
Meanwhile, new premises for the cultural actors have been mapped to secure the continuation of their work. On the 1st of December 2023, the Culture and Sports committees decided that the premises of Vaasa City Art Gallery will be rented to the Vaasa Artists Guild.
As the rent of the Barrack 13 is terminated, the Culture and Library Services gets an appropriation of 90 000 euros. As of 2024, this sum will be allocated to the rent and operation grants of the independent cultural operators. Solutions for finding the premises to the other cultural operators are being examined.
Premises at the Barracks area:
Barrack 11: Taikon, Vaasa art school for basic education in art
Barrack 12: Pikku Kasarmi daycare
Barrack 13: To be renovated into a daycare
Barrack 14: to be renovated into a daycare
The Band Barrack: Facilities of Pikku kasarmi daycare