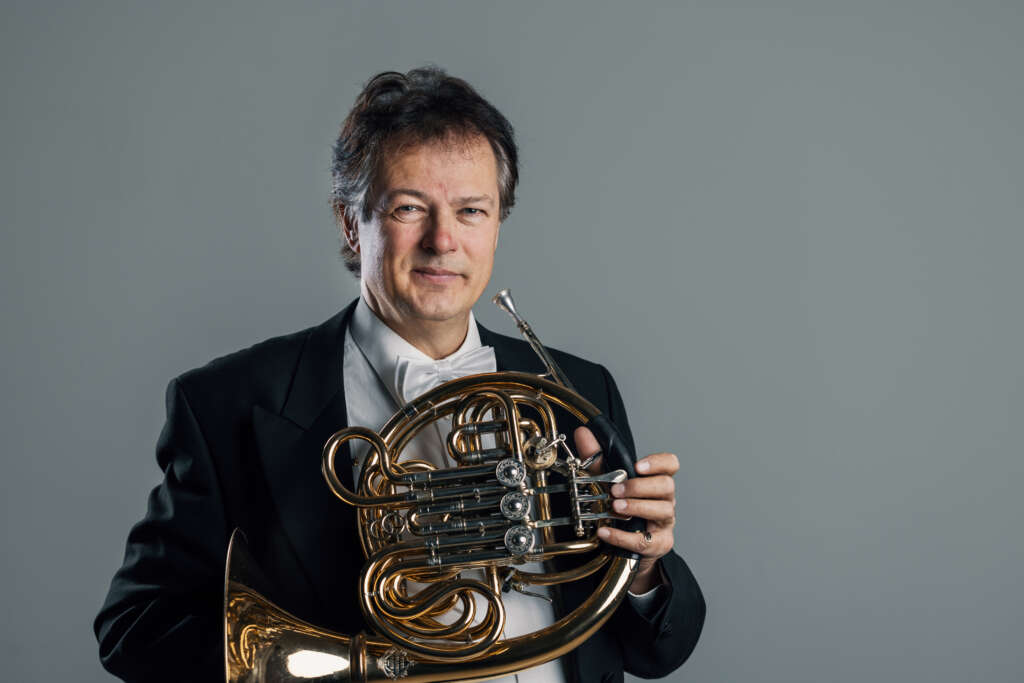 Vesa Ania
French horn - Sub-principal
Kurikka-born Vesa Ania studied the basics of the trumpet at the Kurikka Wind Band and the Southern Ostrobothnia Music Institute under Eino Pykälämäki, Jarmo Haapamäki and Esko Loponen. In 1978, Vesa Ania was admitted to the Defense Forces' Music School in Helsinki. He changed instruments and started playing the horn. His teachers were Antero Kasper, the principal horn of the Helsinki City Orchestra, and Timo Ronkainen, the assistant principal. Vesa Ania has also studied privately under Kalervo Kulmala, Esko Seppälä and Professor Holger Fransman.
In 1981, at the young age of 19, Ania was designated as the principal horn of the Vaasa City Orchestra. He is one of Finland's youngest principals of all time. During the season 1991–1992, Ania served as the principal horn of the Nicosia Chamber Orchestra in Cyprus. Ania ended his 31-year career as the principal horn of the Vaasa City Orchestra in 2012, when he became the sub-principal horn.
Vesa Ania was a member of the Pohjalainen käyrätorviyhtye (Ostrobothnian Horn Ensemble) which played Schumann's horn concerto for four horns in the Häjyhorns concerts in Vaasa and Seinäjoki . Ania is also an experienced chamber musician, and he is one of the founding members of the Vaasa City Orchestra's Wasa Quintet.