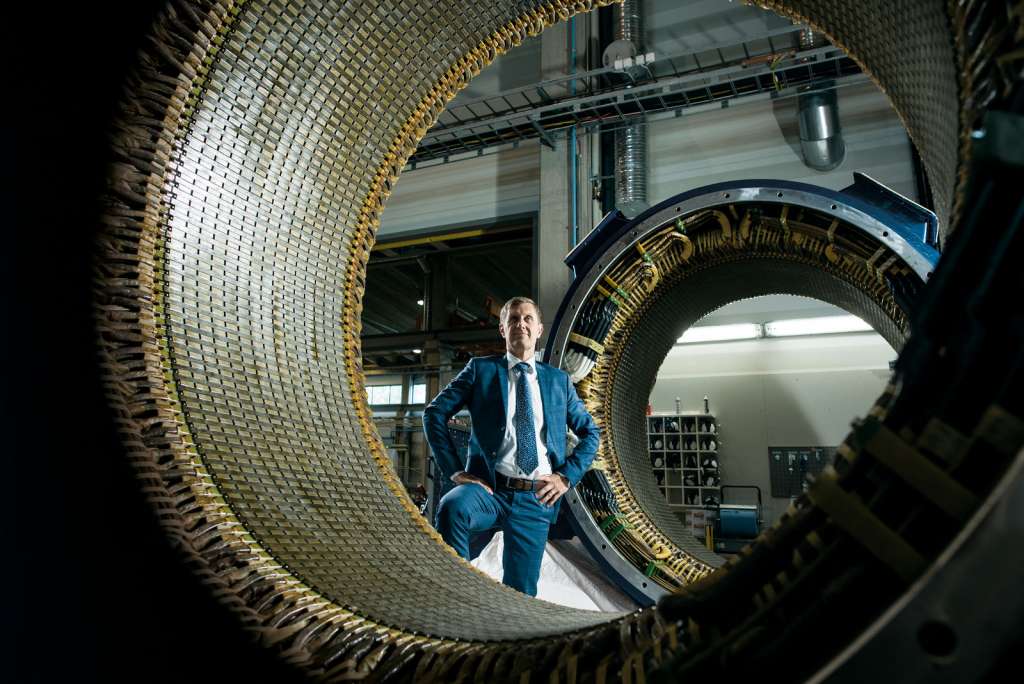 EnergyVaasa is the Nordic hub for energy technology
EnergyVaasa is the largest energy technology hub in the Nordic countries. This has made it a world leader within different technologies, such as smart electrical solutions, sustainable energy, flexible power generation and digitalisation – to mention a few.
The substantial number of high-tech companies in the region makes it a fertile breeding ground for new businesses. The economy of EnergyVaasa comes from export, the proof of which lies in the remarkable 80% export rate.
In Vaasa, we work in unison. Local universities, energy technology companies and municipalities work intensively together on research, product development, innovation and education. No wonder the Vaasa region is regarded as the most innovative area in Finland. The energy technology industry in Vaasa has a long-established history, which has resulted in a robust form of research competence.
Business opportunities
Today, 38% of Finnish energy is produced from renewable sources – the global share is only 13%. The national target for renewable energy sources will be 50% by 2030. Achieving this ambitious target means that there is space for international companies as well as products and services specialising in the production and distribution of renewable energy to invest here. Vaasa offers many business opportunities within the field.
Smart Grid
The Finnish energy system is the most advanced in the world and Vaasa is its main base. The primary driver for development has been improving the service reliability of the national electricity grid. This has led to a high level of energy distribution automation. Vaasa has been the driver for the digitalisation of electric grids, which has generated world-class expertise in grid automation and protection.
Energy Storage
Vaasa is a prime location for battery manufacturing due to its unique combination of natural resources, world-class expertise and attractive business environment. The groundwork for your energy storage business has already been made in Vaasa.
Read more about our extensive GigaVaasa area project
Renewable energy
Renewable energy, such as wind power, is expected to play an important role in achieving our national targets for CO2 reduction. This is a fact that opens new opportunities for developing and investing in projects throughout the region. More than 160 businesses in the energy industry – check out the list of companies working in the area.
Resources and support
In Vaasa, you don't have to do business alone. The unique form of co-operation between the private, public and academic sectors has made Vaasa the capital of energy technology it is today.