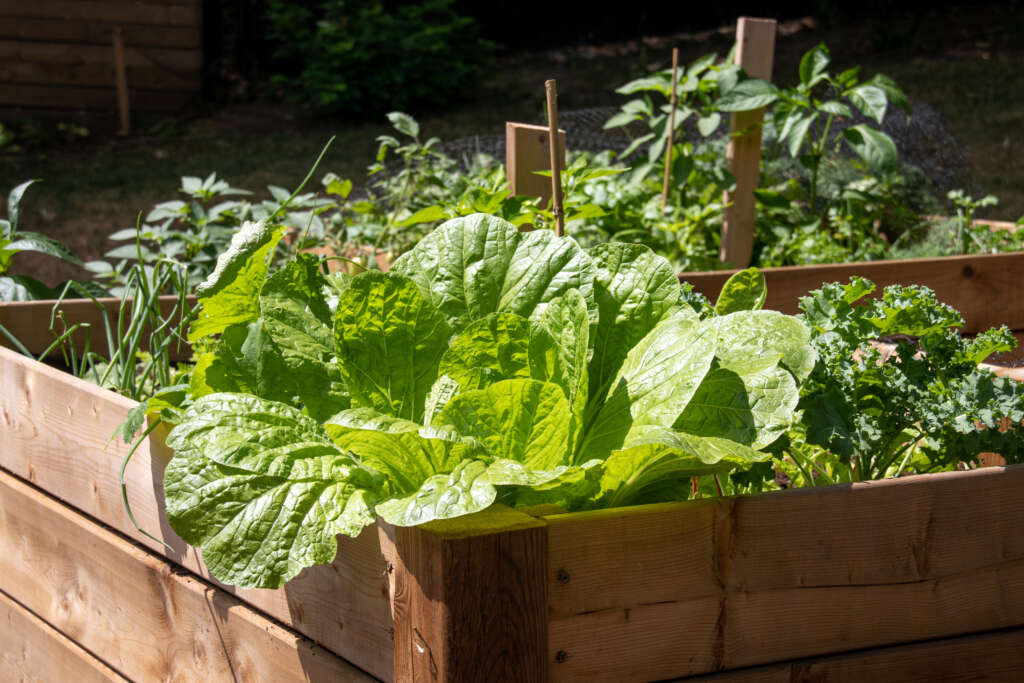 Ristinummi cultivation box garden
In this pilot project of the Vaasa with Energetic Citizens project, a cultivation box garden will be implemented in Ristinummi. The garden promotes a circular economy, and the pilot project supports the integration of immigrants and the communality of the area. Co-operation is being developed with residents, local associations and the municipal waste management company Stormossen.
In a previous survey of the Ristinummi suburban development project, the residents of Ristinummi had asked for cultivation boxes. The Vaasa with Energetic Citizens project, funded by the Ministry of the Environment, takes on the idea by piloting a cultivation box garden that strengthens sustainable urban life in the yard of the local community centre, Kyläkeskus Kultanummi. The pilot project brings together the residents of a multicultural Vaasa by offering cultivation boxes to clients of the city's integration services as well as to other residents of the surrounding area. The implementation will take into account linguistic accessibility by providing interpretation for those who need it. First-timers can also try growing vegetables, herbs and flowers, as horticulture training and joint events are organised to support the cultivation.
Participants in the pilot project are Ab Stormossen Oy, Vaasan Setlementti, Vaasan 4H-yhdistys, Etelä-Sudan ja SudanSawa yhdistys ry, Vaasan Somalinaisten Tuki ry, as well as the City of Vaasa integration services and parks department.
Nutrients circulate from biowaste to the table
The municipal waste management company Stormossen sponsors the soil in the cultivation boxes, which has been produced by composting biowaste from households and food stores in Vaasa. In this way, the nutrients in the discarded biowaste return to the cycle and the crops grow vigorously in the nutrient-rich and locally-produced soil. Participants in the pilot project will be provided with guidance on how everyone can contribute to a sustainable circular economy by recycling properly. The cultivation box garden will become a green oasis for Ristinummi for the enjoyment of not only the residents, but also the pollinators.
Are you interested in cultivating in the garden? Contact Kyläkeskus Kultanummi!
Events
2023
Tue 25 April 2023 from 17:00-19:00 Information event & registration, Kyläkeskus Kultanummi, Vanhan Vaasan katu 8
Tue 2 May 2023 from 17:00-19:00 Cultivation training I, Kyläkeskus Kultanummi, Vanhan Vaasan katu 8
Tue 9 May 2023 from 17:00-19:00 Work party: Let's fill the cultivation boxes!, Kyläkeskus Kultanummi, Vanhan Vaasan katu 8
Tue 23 May 2023 from 17:00-19:00 Cultivation training II: Planting, Kyläkeskus Kultanummi, Vanhan Vaasan katu 8
2022
Thu 7 April 2022 from 17:00-19:00 Evening of community farming, Kyläkeskus Kultanummi
Tue 3 May 2022 from 17:00-19:00 Cultivation Training I, Kyläkeskus Kultanummi
Tue 24 May 2022 from 17:00-19:00 Cultivation training II, Kyläkeskus Kultanummi
Wed 24 August 2022 from 17:00-18:30 Harvest & Feedback evening, Kyläkeskus Kultanummi