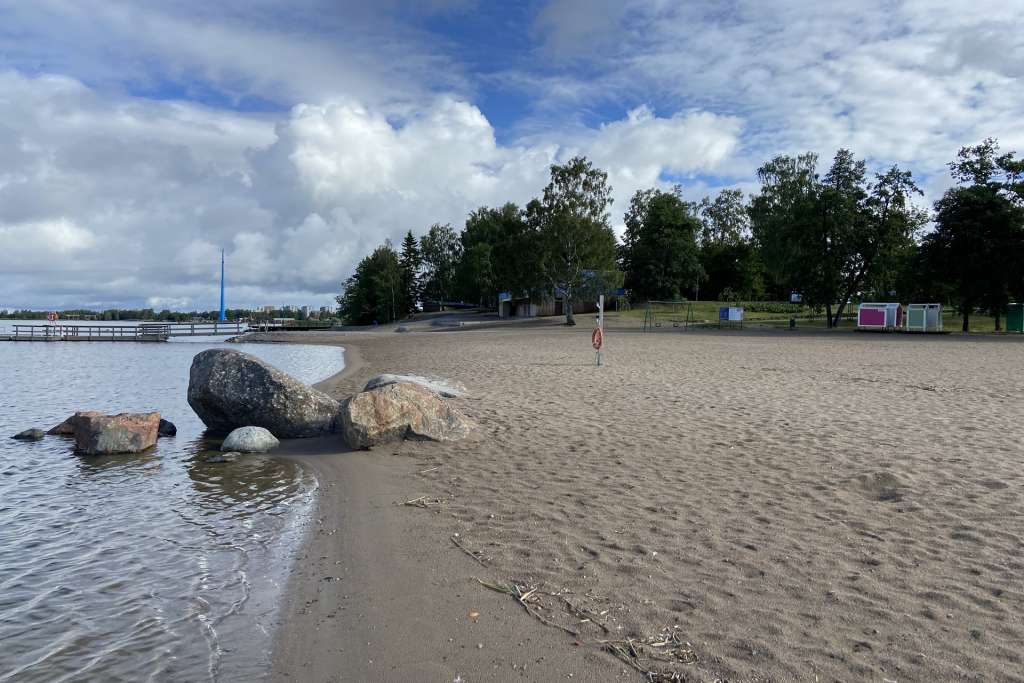 There will be no beach supervision at Hietasaari beach during the summer of 2020.
Hietasaari beach is located in the Northern City Bay area (Pohjoinen Kaupunginselkä) on an island called Hietasaari, which is an important area for leisure activities.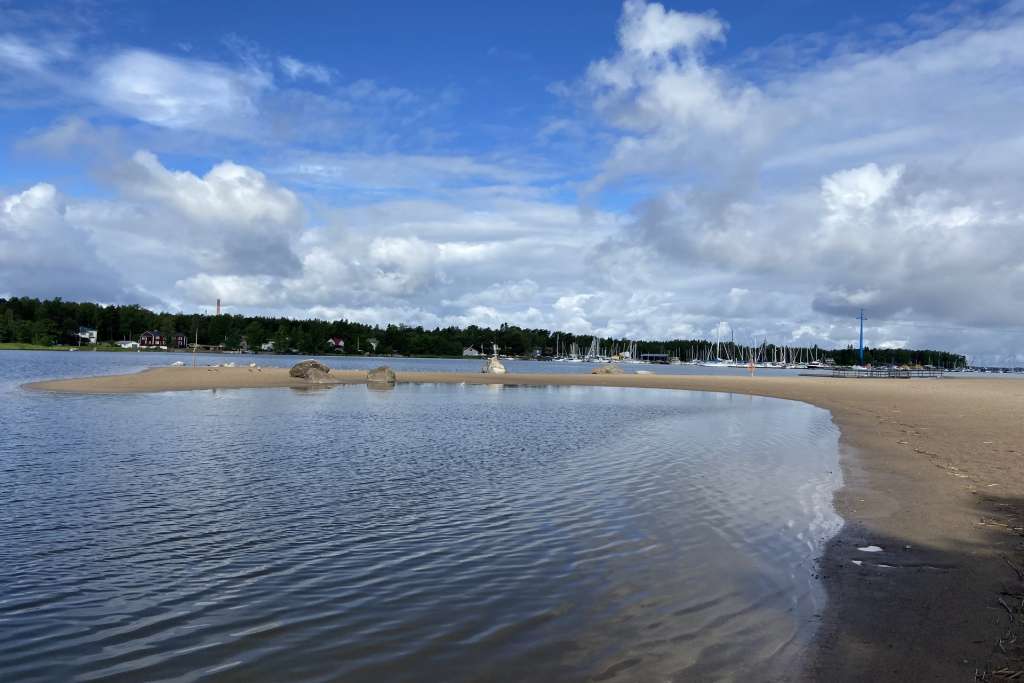 Hietasaari beach is the largest in Vaasa. The beach is partly naturally landscaped and partly built. The sandy beach is 300 metres long. The area has parklike lawn areas and deciduous trees.
Hietasaari is popular with all age groups. This is due, among other things, to variations in the water depth. The southern shoreline is shallow and deepens slowly, making the area particularly popular for families with children. The western and northern parts of the coastline are much steeper. In these areas, the water depths range from 3 – 4 metres approximately 10 – 15 metres from the beach. The seabed is a mixture of sand and gravel. There are several boulders at the southern end of the sandy beach, which give the beach its distinctive look.
There is a floating raft about 30 metres from the beach. At the northern end of the beach you can swim directly from some stairs on the pier. The passage next to the café is extended by an accessible floating pontoon. Jumping off the pontoon is prohibited.
In addition to the beach, Hietasaari also has a park and a small marina. Close to the beach, there is even a summer café, Hietasaaren Helmi. In the summer, there is also a SUP Station outlet on the beach that hires SUP boards and sells guided SUP board lessons.
During the bathing season, there is an information board on Hietasari beach with information and instructions for swimmers. The board contains safety instructions, the results of samples taken on bathing water quality and necessary warnings and prohibitions, such as a possible bathing ban. There are three lifebuoys with ropes: one on the sandy area, one on the northern end of the floating pontoon and one on the swimming raft. In addition to a changing booth, the beachside cafe building has changing rooms and showers as well as separate toilet facilities for men and women.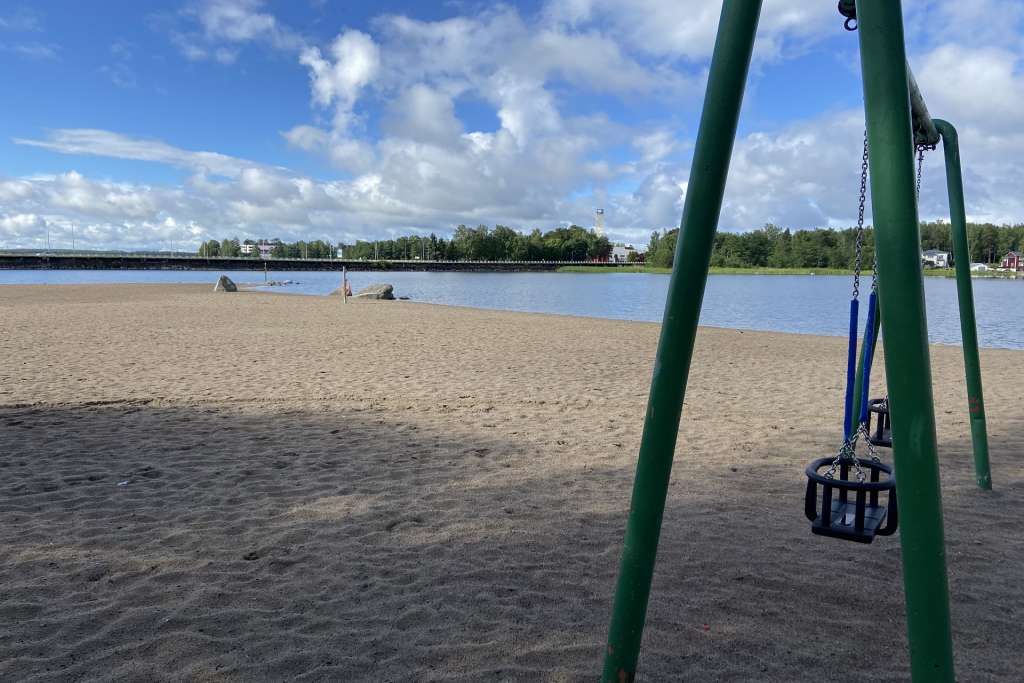 There is a rubbish bin on the beach and a Molok waste collection point on the park side.
On the beach, there are toddler swing seats for small children and rubber swings for older children to play on.
Dogs are not allowed on the beach.
The island can be visited using an access road on Vaskiluoto bridge, which is between Vaskiluoto and the Centre, on the E12 road. There is a parking area in the immediate vicinity of the beach.