Anser anser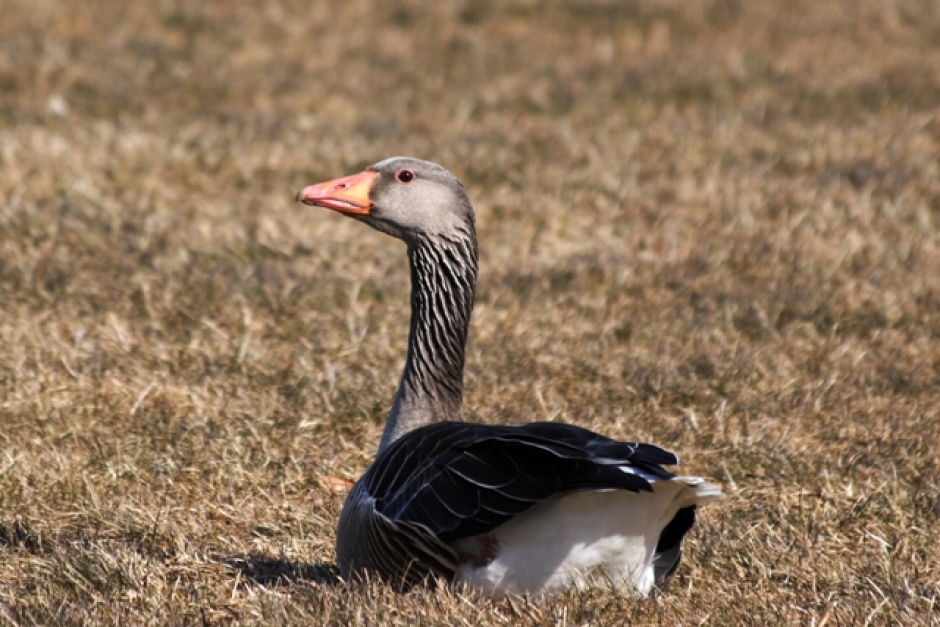 General information. The graylag goose is Finland's largest goose species. It is a migratory bird, arriving in Vaasa in the end of March, during which time the geese forage on fields during the day and in the evening fly in large flocks to nearby sea bays. During spring graylag geese can be sighted in the farmlands of Söderfjärden and in the Sundominlahti sea bay. During autumn, the largest flocks can be observed during August.
Length 75-85 cm
Nests on the ground
Migrates to western- and south western Europe
Feeds on grasses, seeds and grain
Habitat. In Vaasa, the graylag goose inhabits the outer archipelago. During a survey conducted in Gerby during the summer of 2007, graylag geese were also found nesting in the inner archipelago.
Distribution in Vaasa. The recent bird atlas survey indicated that the nesting population of graylag goose in Vaasa is relatively small as the species was observed only in about ten survey blocks. According to a census of nesting birds in the archipelago the population of graylag goose has increased during recent years.