Cygnus olor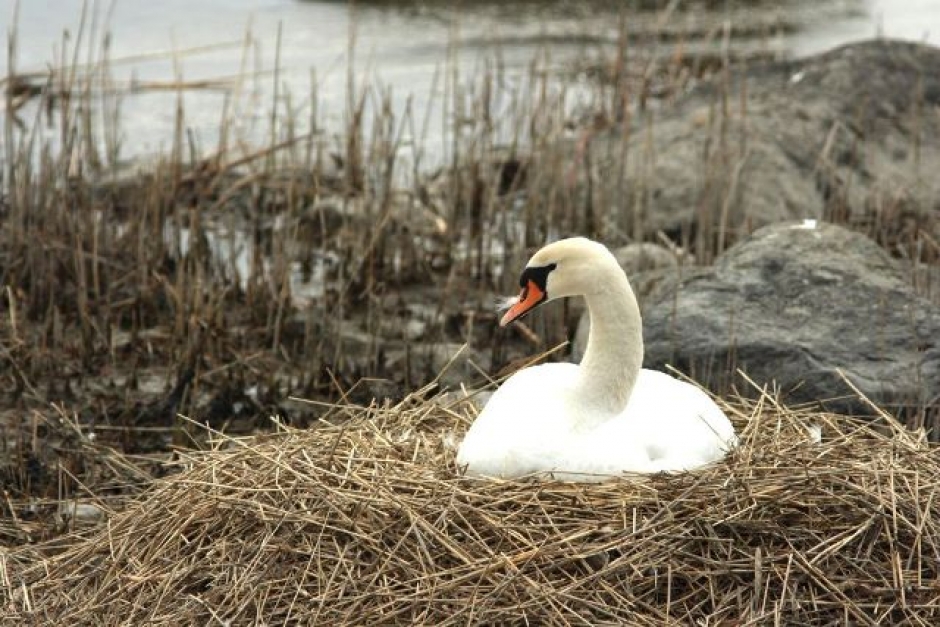 General information. The mute swan is a newcomer among the nesting bird species in Finland. The nesting population has grown significantly over the past decades. The nesting population in the Torgrund archipelago in Kvarken, for example, has tripled over the past 15 years.
Length 145-160 cm
Nests on the ground
A proportion of mute swans migrate to the southern parts of the Baltic Sea while others winter on the south coast and Åland
Feeds on aquatic vegetation
Habitat. The mute swan nests in the inner and outer areas of the archipelago. It usually builds a nest on a skerry or small island. They defend their territory aggressively, particularly against members of the same species.
Distribution in Vaasa. During the survey, the mute swan was observed in as many as 90 survey blocks, distributed across the inner and outer archipelago areas. On the basis of the accumulated survey data, it can be concluded that the nesting population in Vaasa consists of approximately 40 to 50 pairs. Forecasts estimate that the mute swan population will continue to increase even further.