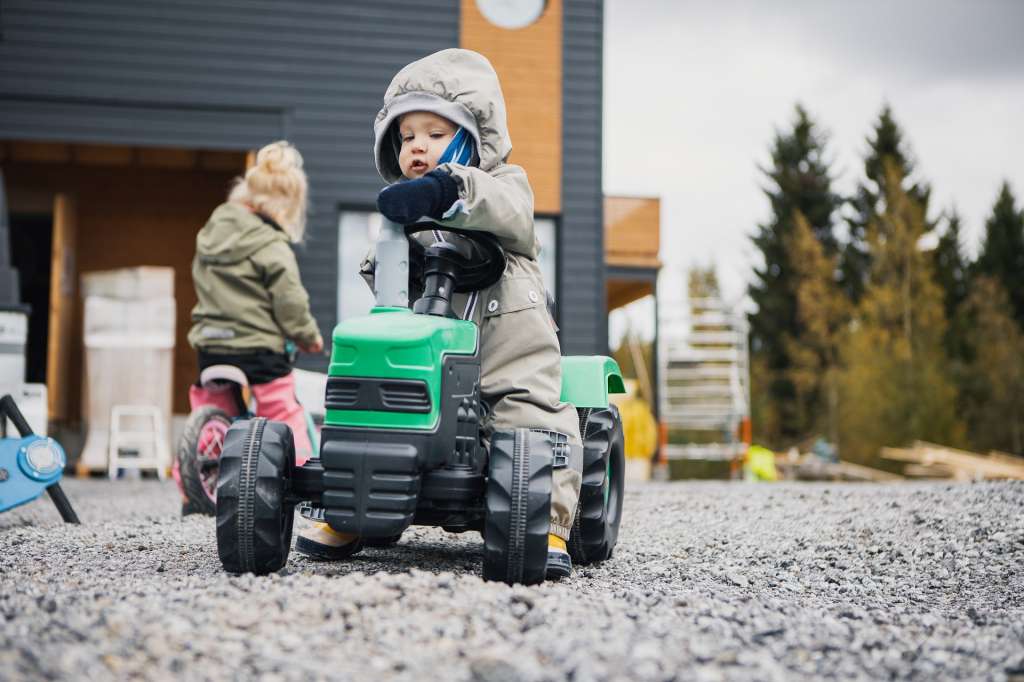 Plots for detached houses
The city assigns single-family housing plots to various types of builders through an open application process. In general, both the search for new plots and the continuous search for plots are directed towards private house builders. A tender process is also available for professional builders. In addition, other plots for special properties may be searched for.
Areas
Building plots are available in different areas around the city:
Länsiniitty (Västerängen)
Länsiniitty is a small, developing residential area at a distance of about 5 km from the centre of Vaasa and 3 km from the centre of Mustasaari (Korsholm). A wide range of services are found at the Kivihaka (Stenhägä) commercial district close by. The Länsiniitty area has good nearby recreational facilities, including a ski track and a fitness trail.
Björsinkallio (Björsberget)
The Björsinkallio area is situated near the village of Sundom, where you can find local services. Björsinkallio is located 5 km from the centre of Vaasa, with good public transport links and light traffic lanes via Vaskiluoto. Sundom is surrounded by nature and includes the Öjberget winter sports centre, an extensive Natura forest area and the Söderfjärden plain.
Vähäkyrö
At Vähäkyrö, we focus on quality of life in a rural setting, close to local services. At Vähäkyrö there is a new health centre, freshly renovated school buildings and a wide range of leisure activities. If you dream of a home in the peace of the countryside, but close to the city, check out Vähäkyrö's plots for detached houses, which have enough space for your future needs.
The Vähäkyrö Plot Campaign is valid until June 2020. During the campaign, the price of all plots for detached houses in Vähänkyrö is 1.00 € / m². In addition, there are 10 plots for detached houses at 412 € / plot, the price is set according to the age of Vähäkyrö parish.
General search for new plots for detached houses
The City of Vaasa will introduce new plots for detached houses to the public in the autumn. The criteria to be used each year will be decided by the Urban Environment Board.
Plots are available through the eTontti service.
Continuous search for plots for detached houses
Unallocated plots are available throughout the year. Applications will be processed on a first come first served basis.
Plots are available through the eTontti service.