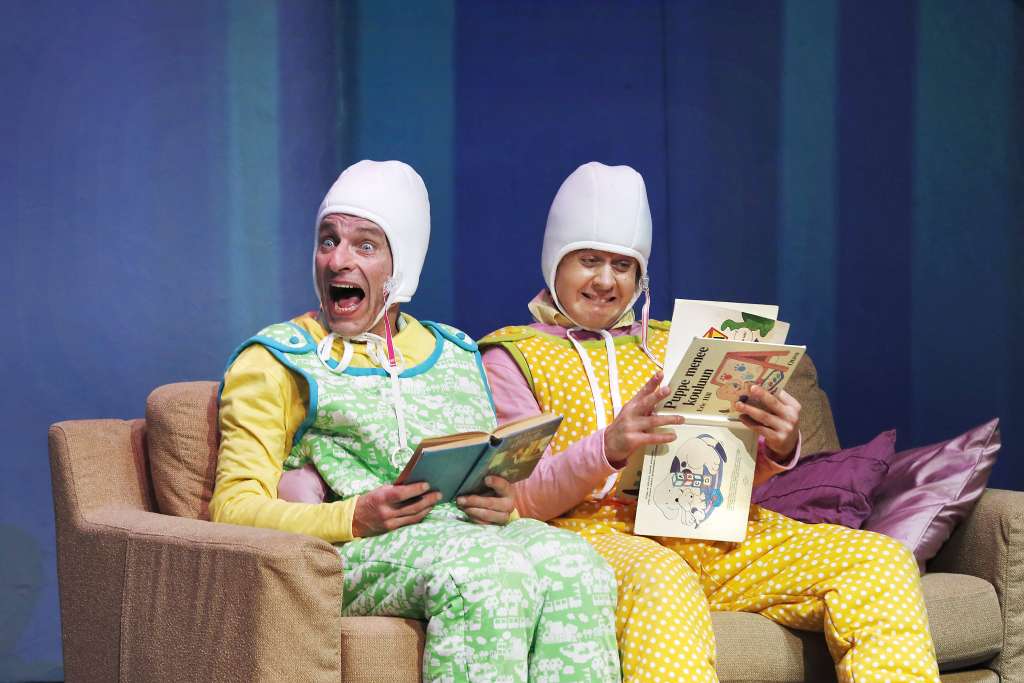 Article categories: Archive News
Cultural tips for extraordinary times
Published: 30.3.2020
Updated: 1.4.2020
Vaasa's cultural sector is offering new ways to use their services during these exceptional times.
Vaasa City ​​Theatre (Vaasan kaupunginteatteri)
Vaasa City Theatre has a series of special events including a poetry club where actors read poems sent in by the audience, as well as instructional videos and gymnastics sessions led by actors.
Special events can be found on the theatre's website at as well as on our social media channels on Facebook (Facebook event) and Instagram (Instagram stories).
You can also listen to the theatre happenings on Radio Vaasa on weekdays at 2:30pm (in Finnish).
Vaasa City museums
Art exhibitions can be visited virtually in the museums of the City of Vaasa. Kuntsi's By Nature exhibition is on display on the museum's Facebook page.
On Friday 3 April from 11am to 5pm, artist John Court will perform at the exhibition, which will be a broadcast live from Kuntsi. Follow the live stream on Facebook.
The museums of the City of Vaasa can also be found on Instagram @vaasankaupunginmuseot.
Library services
The library e-resources service has plenty of things to read, listen to and view. The online selection includes audiobooks and e-books, movies and music, including bedtime stories for children.
To borrow e-resources material you will need a library card and a PIN code. If a library card is missing, the library can also create a temporary customer ID during this exceptional time.
A digital helpdesk advisor will provide e-resources assistance on how to use smart devices. The advisor is available on weekdays from 10am to 3pm. You can call 040 5291325 or email jari.luopakka@vaasa.fi.
The Regional State Administrative Agencies (Aluehallintovirasto) have specified in a directive that the distribution of ex-library books must be discontinued. Earlier it was announced that residents can collect ex-library books from the Main Library and Variska Library during the period 30 March-3 April.
Follow announcements on the library's website, on Facebook or on Instagram @vaasankaupunginkirjasto.
Cultural services
Cultural Services organises, among other things, virtual art circles in sheltered housing units. Works of art are produced for senior citizens in the form of videos and sent to the homes via the Alvar video call service.
There are also music and nature movie videos coming on the Youtube channel and on Facebook.
Updated 1.4.2020.