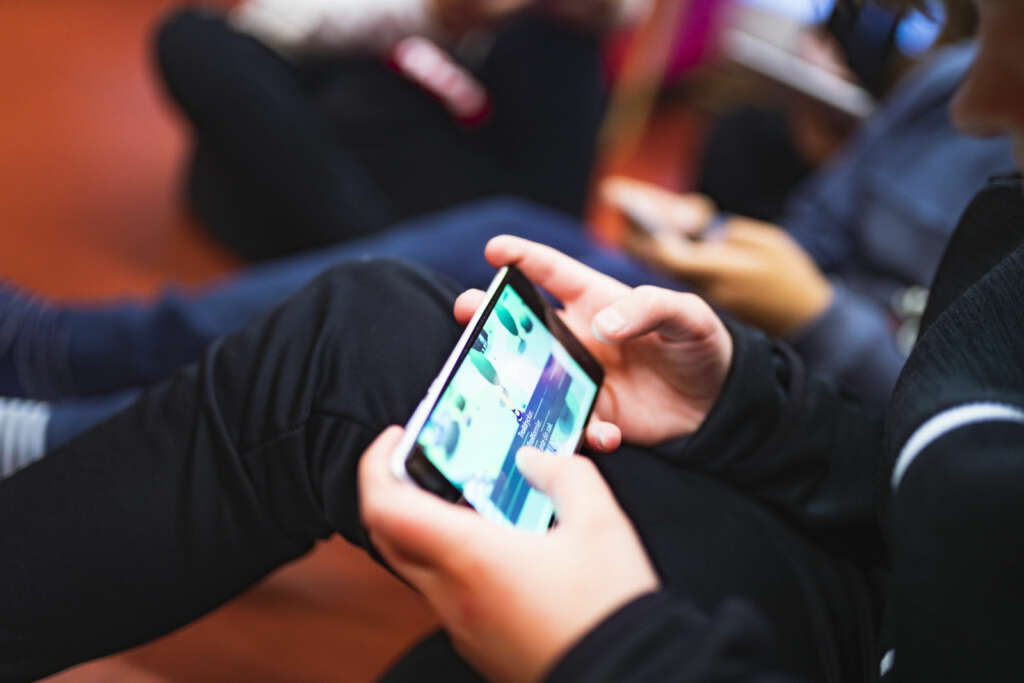 Article categories: News
Police in Ostrobothnia want to be present online: solutions are sought together with Vaasa's young people
Published: 20.11.2023
This autumn, students from Variska Comprehensive School and Vasa Övningsskola have had the chance to talk with the police about what is happening on social media, and how the Anchor work could be more present online. Solutions to the challenges will also be sought together with young people and parents in a hackathon in January.
What's happening on Snapchat and TikTok? How can the police and other Anchor organisations be more effective in social media to support young people?
These questions will be answered in a joint project between the Police Department of Ostrobothnia and the City of Vaasa to develop Anchor work in schools and social media and to increase media literacy among young people.
Ankkuri is a multi-professional collaboration that supports children's and young people's well-being and prevents crime. In coastal Ostrobothnia, the operation started in spring 2023. The local Anchor work team includes a police officer, a social instructor, a psychiatric nurse, and an outreach youth worker.
– Variska Comprehensive School and Vasa Övningsskola are closely involved in the project. In September, pupils from the four pilot classes took part in a workshop with the police to discuss issues related to the internet and online safety. The Vaasa Youth Council has also been involved, says Raija Koivisto, the City of Vaasa project coordinator.
Up to half of crimes are committed online
In September, workshops at the Vaasa Police Station explored young people's experiences of social media threats. Top of the list was the distribution of substances, hate speech and threats of violence, grooming, and cyberbullying.
Challenges are posed by that young people use different social media platforms than adults and new platforms are constantly emerging.
– Those born in the 1990s and earlier are familiar with Facebook and Instagram, while those born later use platforms such as Snapchat and TikTok. This means that adults and young people hardly ever meet each other in the digital environment, and we are now looking for solutions to this, says Mika Jylhä, Chief Inspector of the Ostrobothnian Police.
Development work needs to be done, as up to half of all crimes are committed online nowadays.
– Key threats in the online environment and the world of games include sexual grooming, social isolation and threats, theft and fraud, drugs, organized crime, extremism, and other factors that damage mental well-being. Preventing crime and social exclusion is also an important objective, says Jylhä.
Hackathons as solutions to challenges
The joint project between the Police Department of Ostrobothnia and the City of Vaasa, which started in June, will run until the end of 2024. The project is funded by the Ministry of Education and Culture.
The next phase of the project will be a hackathon event in Vaasa on 26–27 January 2024. There, the workshops will seek solutions to problematic phenomena together with young people and parents. Registration for participating teams will open in December.