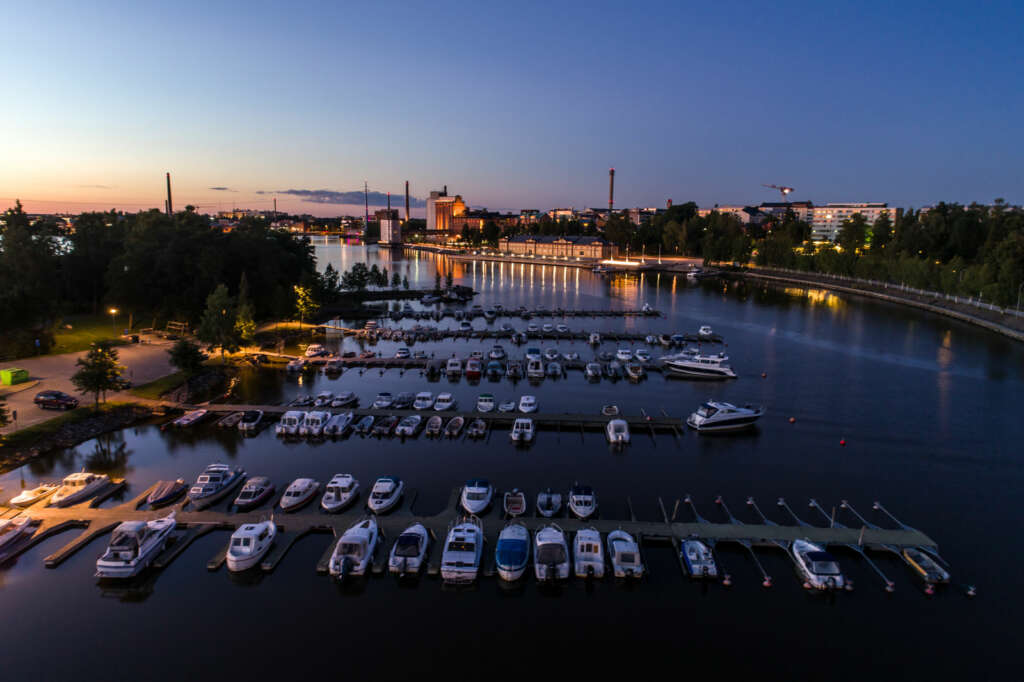 Article categories: News
Urban planning for Hietasaari and the Inner Harbour begins – have your say!
Published: 27.9.2023
The urban planning process for Hietasaari and the Inner Harbour is about to begin. The participation and assessment plan (OAS) will be open for consultation from 27 September to 11 October 2023, asking for opinions on the plan's goals and providing details on the steps of the process. Simultaneously, an online survey has been opened to collect the residents' views and ideas that will inform the planning process.
– "The area affected by the change of zoning is a very important and precious part of Vaasa. By completing the survey, you can tell us what you think is particularly valuable in the area and give us ideas for its development, says Emma Widd, Planning Architect.
 The old city plan from 1855
The zoning plan aims to explore the use and development potential of the area between the city centre and Vaskiluoto and to update the zoning plans in force for the area. The city's very first zoning plan, dating back to 1855, is still in force in Hietasaari, and several other plans from various dates are in force in the city centre side.
– These zoning plans are so old that they no longer serve to guide the development of the area properly, explains Widd.
Possible new pedestrian and cycle bridge to Hietasaari
The zoning change is designed to enable the construction of a high-quality bike lane through the area. At the same time, the construction of a new pedestrian and cycle bridge from Hietasaarenkatu to Hietasaari will be explored.
For more information on the zoning change, please visit the project page of the zoning plan (in Finnish)