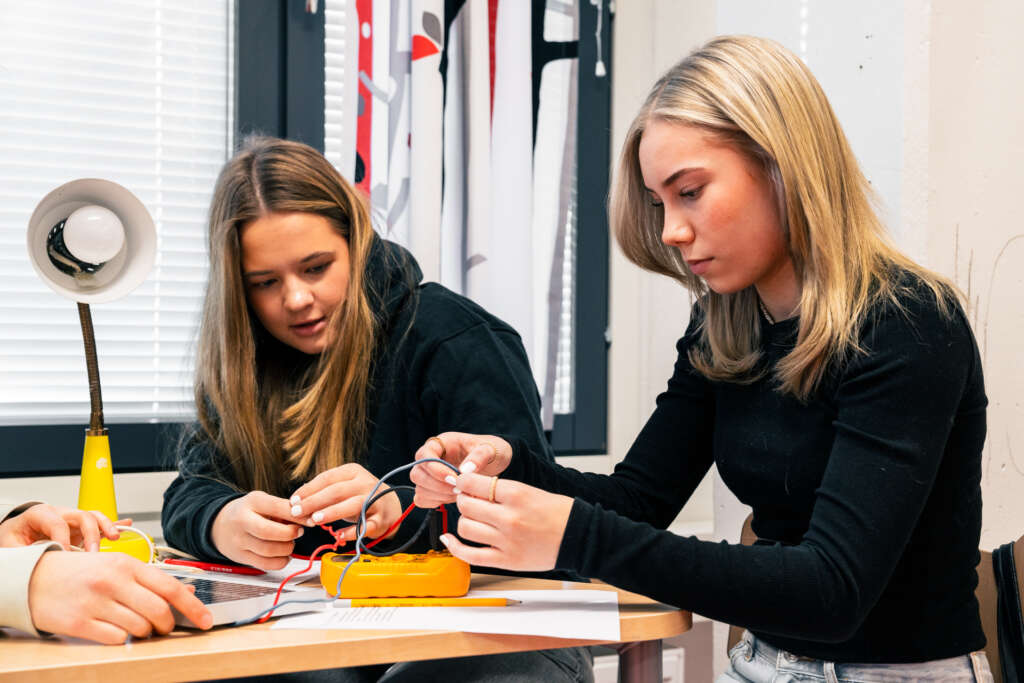 Article categories: News
Vaasa schools developing energy education
Published: 20.11.2023
The City of Vaasa has been awarded a special state grant for climate and sustainability education. The Inspiring Energy at School project supports sustainability education in schools by developing learning environments, producing materials, learning content and learning packages to support teaching, also in cooperation with external parties.
Energy is an area of high priority for the City of Vaasa. The new project aims to integrate sustainable development themes into all aspects of the operational culture of basic education through an energy perspective.
– In practice, we are creating a bilingual approach to sustainable development for schools with an energy focus, says Maiju Rintala, digipedagogy developer in basic education.
The energy education pathway leads from early childhood education to higher education
Vaasa is a Nordic Energy Capital, implementing an energy education pathway that stretches from early childhood education to higher education.
– In our primary education, energy is addressed from many different viewpoints. At different grades, we highlight age-appropriate content and school subject objectives. In the primary grades, energy is explored from the perspectives of energy saving, environmental protection, and food production, for example. In the upper grades, the topic of energy is dealt with in a broader way, for example by learning about energy production in Vaasa's surrounding areas and, if possible, visiting companies, says Rintala.
Material packs on energy and training for teachers
The project will produce bilingual materials, learning content, and learning packages to support teaching.
– An example of this could be ready-to-use materials for a school's energy theme week. It is also possible for schools to borrow tools that enrich teaching, such as the Voimala learning packages donated by the Finnish STEK ry, says Rintala.
Voimala is an energy learning kit that introduces primary school pupils to the production, storage, and use of renewable energy.
The project will also provide external training for teaching staff.
– By strengthening the skills of teachers and principals and developing activities together, we will enable equal opportunities for pupils to participate in climate and sustainability education, says Rintala.
Developing cooperation and interaction with companies and other education providers, for example, is also important.
Energy production, sustainable development, and new energy technologies
The Inspiring Energy for Schools project received a €43 290 state grant from the Finnish Ministry of Education. The project will run until the end of 2024.
The project addresses climate and environmental education aspects through energy production, various sustainable development solutions and new energy technologies.
The project also aims to integrate investigative work into the pedagogical culture.
– Encouraging experimentation with investigative working methods using digital environments, and designing STEAM content together with teaching staff.
STEAM stands for Science, Technology, Engineering, Art, and Math. In education, STEAM means combining subject groups and technology into broad learning packages.