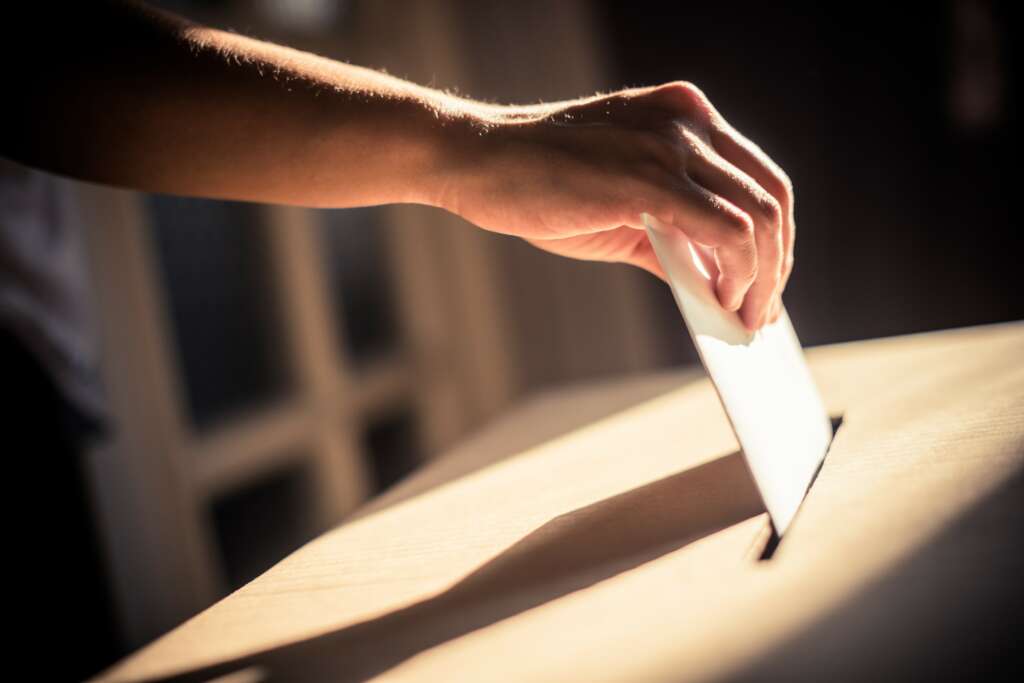 Article categories: News
Vote at the Parliamentary elections! You can vote in advance in altogether 14 advance voting stations.
Published: 8.3.2023
The actual election day for the parliamentary elections is Sunday 2 April 2023. Advance voting is from 22–28 March 2023.
The parliamentary elections decide on the 200 members of the Finnish Parliament for the next four-year term.
In the parliamentary elections held in Finland, every Finnish citizen who has reached the age of 18 no later than on election day is entitled to vote, regardless of their place of residence.
Each eligible voter may, at their own discretion, vote in advance or on the day of the election. The voter may give their vote to the candidates in their own electoral district.
Voting in advance
An eligible voter is entitled to vote in advance at any public advance polling station in Finland or abroad. Advance voting is possible 22–28 March 2023.
There are 14 advance voting stations. New voting stations can be found at the new joint Citizen Services and Kela service point (Tammipiha, Teräksenkuja 1) and at Prisma Liisanlehto. In addition, mobile voting stations, the so-called Office Boxes (in Finnish, Toimistokontti), visit the parking lots of four supermarkets.
All Vaasa's voting stations and their opening times are available here!
Voting on the election day 2 April 2023
On election day, the voter may give their vote only at the polling station indicated on the notification (polling card) they received.
All the voting stations open on the election day are available here!
Home voting
Any person whose ability to move and function is limited to such an extent that they cannot get to the polling station or any of the advance voting stations without unreasonable difficulties is welcome vote in advance at home. A notification of this intention must be made no later than Tuesday 21 March 2023 at 16.00 (4 pm) to the address kotiaanestys@vaasa.fi or by phone 040 558 4311.
Institutional voting
Voting arrangements for the people living in institutions will be carried out. Institutions will be notified about the placement of special advance polling stations in institutions separately.
Learn more on the web!
More information on various related topics such as voting, the right to vote, the results of the elections, and the electoral candidates can be found at Vaasa's Parliamentary Elections website.