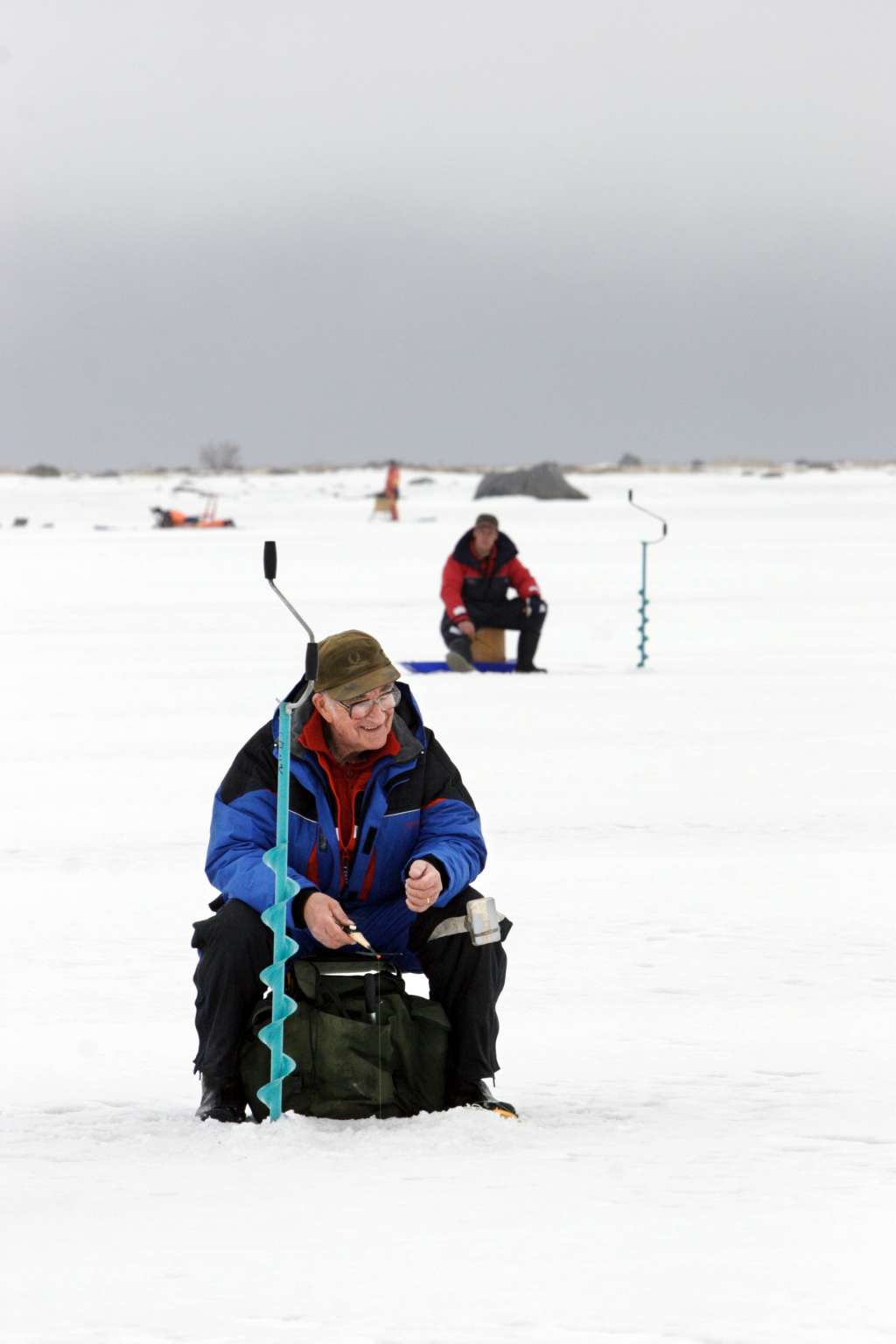 Have you seen how the locals fish Baltic herrings from the Replot bridge? Baltic herrings and almost forty other fish species thrive in the Kvarken's shallow and nutritious waters. So test your fisherman's luck in the Kvarken Archipelago!
You can fish in the Kvarken year round. In the winter, you can ice fish perch on the inner archipelago of Replot and Björkö. During summer and autumn, you can catch pikes hiding in the reeds both from the shores or boat.
To navigate the rocky waters safely, it is a good idea to have a fishing guide with you. Living in the archipelago, the guides know the best fishing spots for sure! You can also rent fishing equipment from them. See the fishing guides here.
Before your fishing trip
Please remember that everyone aged between 18 and 65 years has to pay the fisheries management fee. The payment of this fee is not required if you are ice fishing, hook and line fishing or fishing with a simple herring rig.
Read more about the fisheries management fee here.
The no fishing zones may be viewed on the map at Kalastusrajoitus.fi.