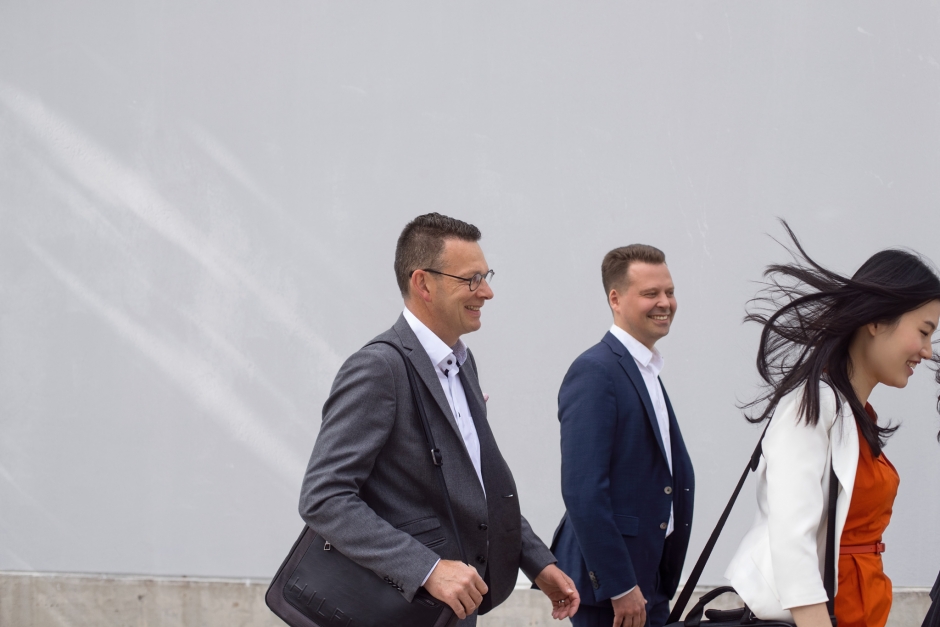 Room for entrepreneurship
The energy technology capital encourages entrepreneurs to co-operate, which makes Vaasa the ideal place for companies.
Vaasa is an international city with a large number of business travellers. In our vibrant and colourful city, new ideas are given a warm welcome, so it's easy to succeed with a well-designed business concept. In recent years, our business has grown steadily, thanks to the increase in the number of paying customers.
Carola Svahn-Salomäki
local entrepreneur
Vaasa is an international entrepreneurial city where innovators have almost endless opportunities to develop their ideas, test their concepts, and find successful co-operation opportunities. The developing city needs different kinds of services, so a wide range of enthusiasts are more than welcome here.
We are go-getters, and that is why things here are often promoted at a rapid pace. We also have a culture where the city's major innovative companies open up and share their resources, facilities and knowledge for start-ups and emerging businesses. With the help of co-operation in the city and support from large companies, small and medium-sized enterprises (SMEs) also have a better chance to flourish and prosper.
The desire and ability to internationalise
To ensure that Vaasa remains the centre of international business also in the future, international activities have been incorporated into the city's strategy. Internationalisation enables the success of a wide range of businesses in the region, making it profitable for enterprises of all sizes to invest in Vaasa.
Networks and co-operation
Because the city is compact, it is easy to get acquainted with new partners and find employees. In Vaasa, the dialogue between the city and companies of all sizes, big corporations and small and medium-sized enterprises (SMEs), is active and regular. Among other support areas, the City of Vaasa and the Federation of Finnish Enterprises provide SMEs with information about procurement and city planning and opportunities to participate actively in the decision-making affecting them.
The energy industry in Vaasa forces us to compete with global companies, which is a good thing. It makes us play our 'A' game every single day. There is a lot of know-how within the SME-sector, which has been useful for us. In Vaasa, the labour costs are reasonable, commuting distances are short, the corporate climate is entrepreneur-friendly and bilingualism is the norm. In sum, Vaasa is an excellent place for business, which is why we have our headquarters here.
Tiina Haapala
Managing Director, AHA Logistics
Support and assistance
Many active companies in Vaasa will assist you in all phases of your company's operations, from starting to run a business and changes of ownership to internationalisation.