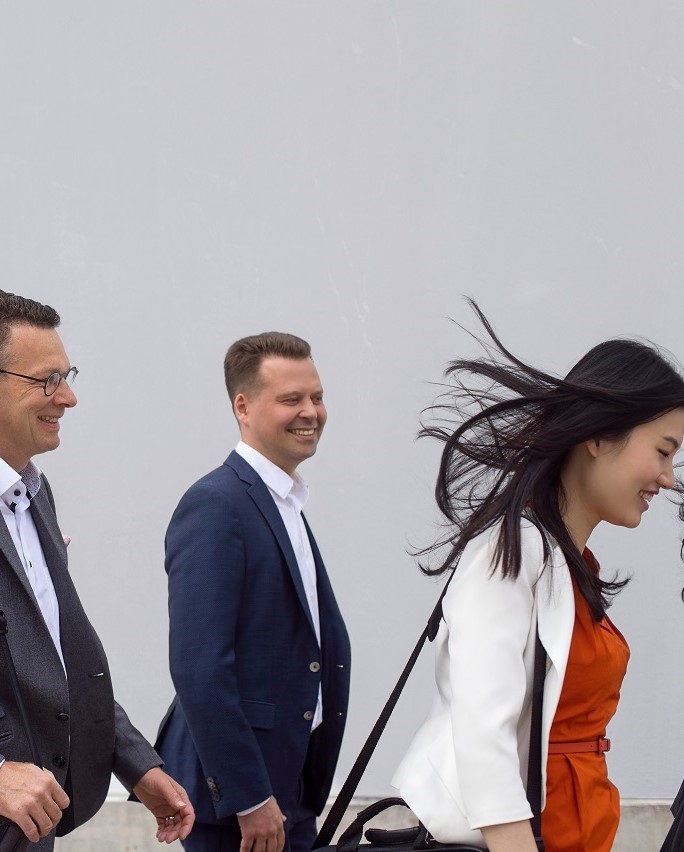 Support for companies regarding international recruitments
Does your company need information and support when it comes to international recruitments? We have gathered useful information on the issue.
International Talents Boosting Growth
The Course towards Finland project is offering financial support for sme's regarding services that occur when they recruit a person from abroad. The aim is to smoothen the relocation process of international talents to Finland. The company hiring can choose which service packages to use: services related to the first stage of arrival (2500€ + VAT), services related to housing (2500€ + VAT) and services for the accompanying spouse (1500€ + VAT). The precentage of compensation is 80%, however a maximum of 5000€/company.
The service provider is Finland Relocations Services. Complete information on the service and how to apply to the scheme www.kohtisuomea.fi
A brochure of the service can be downloaded here 
International talents in the working community
As a part of the TCE project, VAMIA has produced videos presenting a number of companies from different fields sharing their experiences in how international talents have contributed to the work place. The videos are spoken in either Finnish or Swedish and subtitled in the other language.
YA Vocational College has launch an online course called "In an International Working Community". The material is relevant for all members in your organisation and provides you with information on how to embrace the diversity in working communities.
You can familiarize yourself with the material by viewing this introductory video (in Swedish with Finnish subtitles).
The whole course is available
in Swedish – I en internationell arbetsgemenskap
in Finnish – Kansainvälisessä työyhteisössä 
Two training days in Swedish are arranged during autumn 2022
12.10.2022 at YA Campus Mosedal in Närpes
International recruitment guide
The Course towards Finland project (ESF) has, as a part of the Talent Boost programme coordinated by the Ministry of Economic Affairs and Employment, compiled a guide on important issues to consider when considering recruiting an international employee.
Employers, persons moving to Finland and international experts already living here will all find useful information in this guide. 
Coaching for small and medium-sized enterprises
A stronger work community with the help of a working life coach
The Ostrobothnia Centre for Economic Development, Transport and the Enviroment strengthenes the know-how of the small and medium-sized enterprises and the international workforce through the international working life coaching service. The working life coach helps to recognize targets for development, to outlining needs and to create innovative solutions in diverse work communities, in order to increase the know-how at the workplace and the well-being of the work community.
With this coaching, companies can get more opportunities for a better work community in terms of well-being and productivity! The service is free of charge and available in English.
More information:
Torbjörn Strand, Work Life Coach
torbjorn.strand@ely-keskus.fi; +358 295 028 636