Onkilahden yhtenäiskoulu
At Onkilahden yhtenäiskoulu (Onkilahti comprehensive school), pupils study in grades 1-9. The teaching language at the school is Finnish.
Onkilahden yhtenäiskoulu operates in seven different buildings, where growth and goal-oriented learning take place in a safe and encouraging environment in cooperation with homes and local operators.
In addition to general education, the school has an emphasis on a special educational line for teaching music and basic education in grades 1-9, as well as joint classes for pupils with an immigrant background in the upper grades. Sports classes (Olympic Committee) are aimed at pupils in grades 7-9.
You can also follow the school's activities on Facebook and Instagram.
Sports class
Sixth graders in the Vaasa region can apply for the sports class at Onkilahden yhtenäiskoulu. The application period is between January and February every year.
Since the autumn of 2017, Onkilahden yhtenäiskoulu has been involved in the national Olympic Committee's secondary school activities, where pupils receive the skills required to successfully combine studies and sports.
The 7th grade has six hours, the 8th grade eight hours, and the 9th grade nine hours of exercise per week during the school day. All of the pupil's chosen subjects are also related to sports and exercise.
The physical education teachers of Onkilahden yhtenäiskoulu and the coaches of the Vaasa region sports academy (link in Finnish) are responsible for the content of coaching and physical education classes in the upper grades.
Read more about sports activities in the upper grades on the website of the Finnish Olympic Committee (link in Finnish).
Language-enriched teaching
In Vaasa, language-enriched education is provided at three Finnish-language primary schools: Huutoniemen koulu (Huutoniemi School), Tervajoen koulu (Tervajoki School), and Onkilahden yhtenäiskoulu (Onkilahti comprehensive school). Pupils automatically participate in Swedish language immersion courses, so there is no need to apply separately for the language-enriched line.
School buildings
A-building (grades 1-6) Vuorikatu 7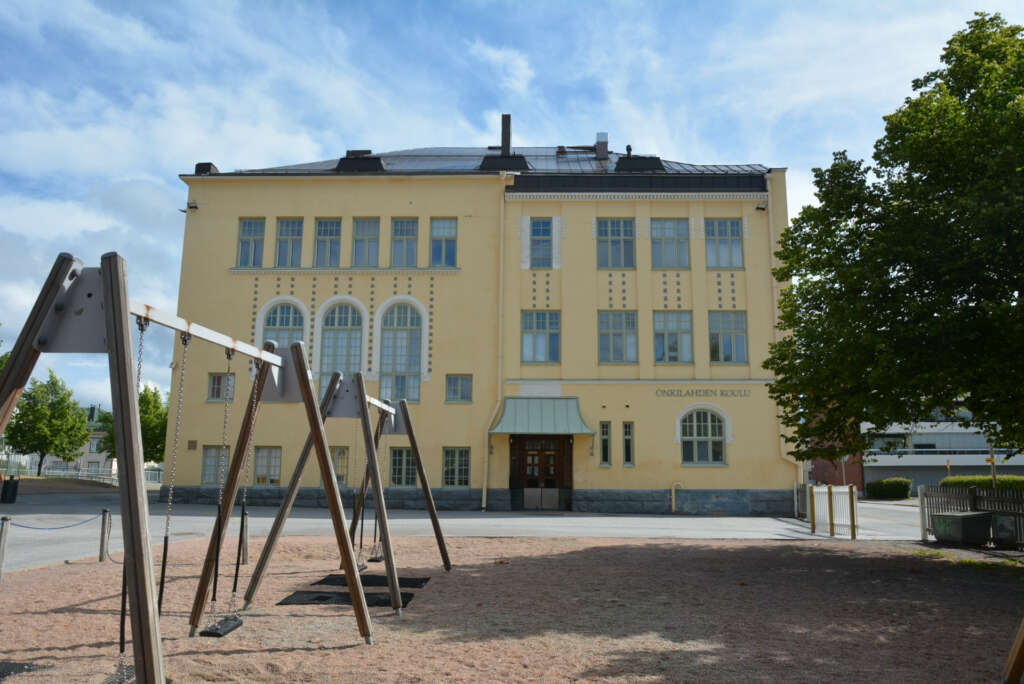 V-building (grades 7-10) Vuorikatu 11
O-building (grades 7-10) Laivakatu 16