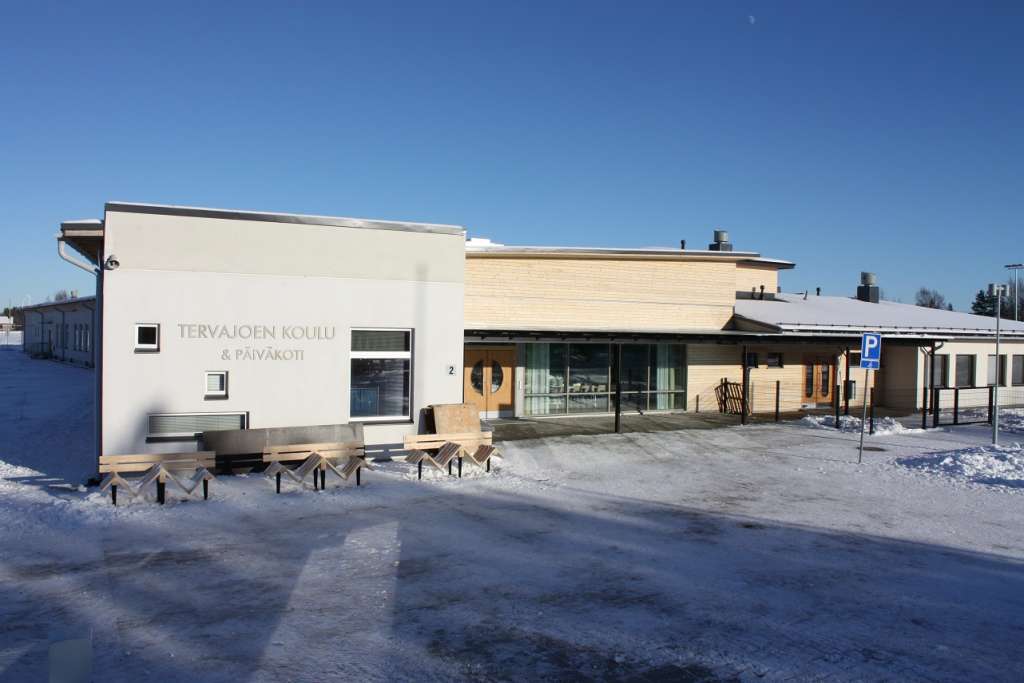 Tervajoen koulu (Tervajoki Primary School)
Tervajoki Primary School resides in the rural scenery of the countryside, with robust connections to Vaasa. The distance between Tervajoki Primary School and the city centre of Vaasa is ca. 30 kilometres. Our school is Finnish, offering teaching to classes 1–6, with some joint groups. We share the building, in good cooperation, with Tervajoki daycare and preschool.
Our values emphasize the community – collaborating, sharing experiences, and learning together. The motto of our Parents' Association captures this well: The school is the heart of the village! Our teaching methods put weight on collaborative working style. The active Student Body of the school supports the pupils' opportunities to be involved in all school activities.
The school building was completed in 2016. The modern facilities support our pedagogical ambitions of making good use of the up-to-date information and communication technologies in all our teaching and learning. We actively strive to promote the use of these important skills throughout the basic education.
Our school arranges several clubs after the school day. All clubs are directed to our students in grades 1–6. The clubs are voluntary and free of charge. More information about the clubs is provided at the beginning of each term. For more information, ask your teacher, homeroom teacher, or the rector.
You can learn about our school and what we do on our blog and our Instagram.
Teaching videos you can find on our Youtube.
Language enriched teaching
In Vaasa, language enriched teaching is offered in three Finnish primary schools: Huutoniemi school, Tervajoki school, and Onkilahti comprehensive school. The students automatically participate in Swedish language showering, so a separate application process is not needed.