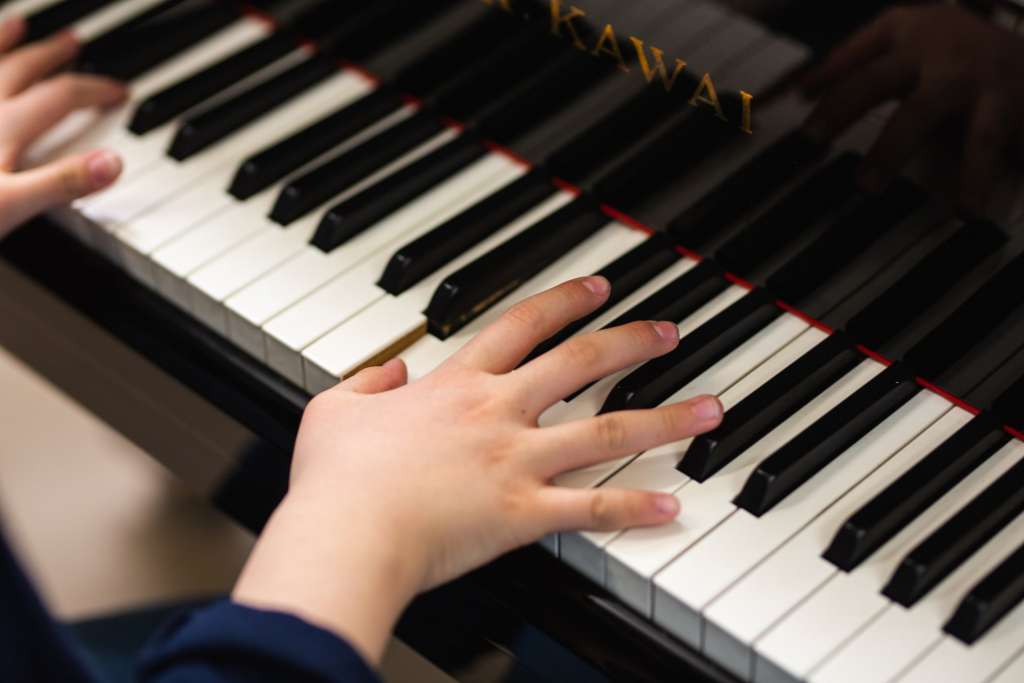 Instrument Start
Sometimes it takes time to find the instrument that works best. The youngest students start to play through the instrument start course, a kind of test study.
The instrument start course is aimed at 6-8 year-olds. The instrument start lessons are held either individually or in a group, 1-2 times a week. The Kuula-opisto rents out instruments, so it is possible to have one already at the beginning of the course.
As a parent, you are welcome to also attend your child's lessons according to the teacher's wishes. This will give you the best knowledge of how to work and support your child's music hobby.
Who can apply
The school year 2022-2023: for children born in 2014-2016. Search for a specific instrument or group of players.
Instruments available for the Instrument Start courses
2016 born: flute, clarinet, saxophone, cello and violin
2014-2015 born:  baritone horn, accordion, flute, guitar, clarinet, French horn, trombone, piano, saxophone, cello, trumpet, tuba and violin.
Registration
Registration during April in the Kuula-opisto's Wilma registration program.
The Kuula-opisto registers as many student groups as possible, starting with the oldest. The number of students may vary depending on the instrument.
Content and teaching aims
During the school year, students will receive
personal teaching 35 x 20 min OR
pair teaching 35 x 40 min
In addition, orchestral instruments have a class lesson once a week, for example in a string or a wind ensemble.
General objectives:
introduce students and family to the nature and demands of the hobby
assess the student's suitability for instrument studies, e.g. in terms of instrument selection, progress, enthusiasm and motor skills
assess the suitability of continuing instrument studies after the instrument start course is over
Player-specific objectives:
find a natural playing position
learn the basics of note reading and playing techniques
receive guidance on homework and regular practice
learn how to take care of your instrument
have the courage to express yourself musically
explore possible instrument-specific pair teaching or playing as a group