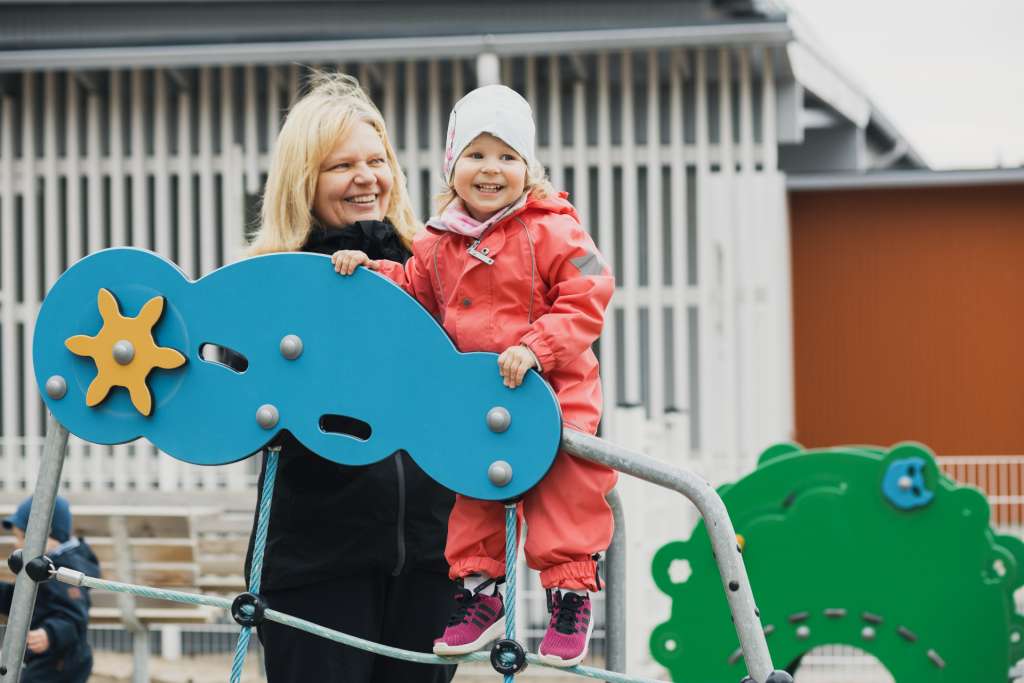 There are Finnish, Swedish and bilingual daycare centres in Vaasa.
Early childhood education is provided by trained staff at daycare centres. The activities are focussed and systematic, taking into account the child's age, the child as an individual, and different developmental needs.
The daycare centres are usually open from 6.30 am to 5 pm. Evening care is provided on weekdays until 10 pm at the Klemettilä daycare centre and until 9 pm at the Villi Länsi daycare centre. For children in need of shift care (evening, night and weekend care), a 24-hour daycare service is available at the Punahilkka daycare centre.
Families can also apply for an early childhood education place at a private daycare with a service voucher.
In Vaasa, daycare centres also offer early childhood education as language immersion programmes in Swedish as well as in English.