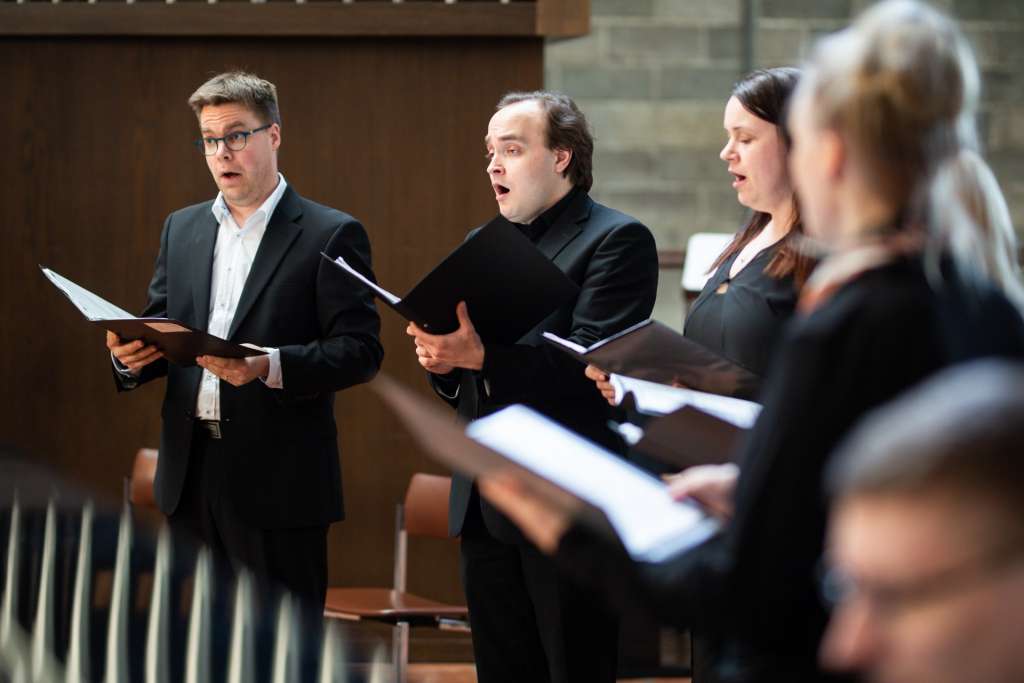 Vocal studies
Singing improves your health and makes you live longer!
Singing can help you to feel better and release tension in your body. It is said that song is a mirror of the soul and a skillful singer has the power to enchant other listeners. As an instrument, the human voice has interested people for as long as we have existed on our planet.
Solo Singing (over 13-year-olds)
You can choose between classical and rhythm singing. Among other areas, rhythm singing includes rock, pop and jazz. We develop the voice and familiarise ourselves with different styles and eras. Classical singing includes songs from ancient to modern times. We sing in several different languages.
Vocal studies usually begins at secondary school age. The application deadline is primarily in April.
Registration is made in the Kuula-opisto's Wilma registration program. (open to 17.1.2022)
Children's and Adolescents' Choir (7-15-year-olds)
Choir singers are selected on the basis of an entrance examination, enquiries margaretha.nordqvist@edu.vaasa.fi
Fees: €30 for "outsiders", no fee for own students.
The choir practises on Mondays at the Toivo Kuula Hall with vocal teacher Margaretha Nordqvist. The languages of instruction are Finnish and Swedish. The programme covers everything from opera to pop and we sing songs in many different languages.
The Estradi Children's Choir was founded in 2018. Its purpose is to give children and youngsters with a passion for singing the opportunity to develop their singing and group skills. A total of 41 children participated in the choir during the academic year 2018/2019. The choir is conducted by Margaretha Nordqvist and Anton Ylikallio. In addition to developing sound formation and choral singing skills, the choir aims, where possible, to participate in stage projects.
Estradi took part in the Carmen production of Vaasa City Theatre in January and February 2019. In the summer of 2019, Estradi performed with the composer Olli Kortekangas in the Old Church of Isokyrö at the premiere of the Church Opera Elämänkuvat (Life Pictures).