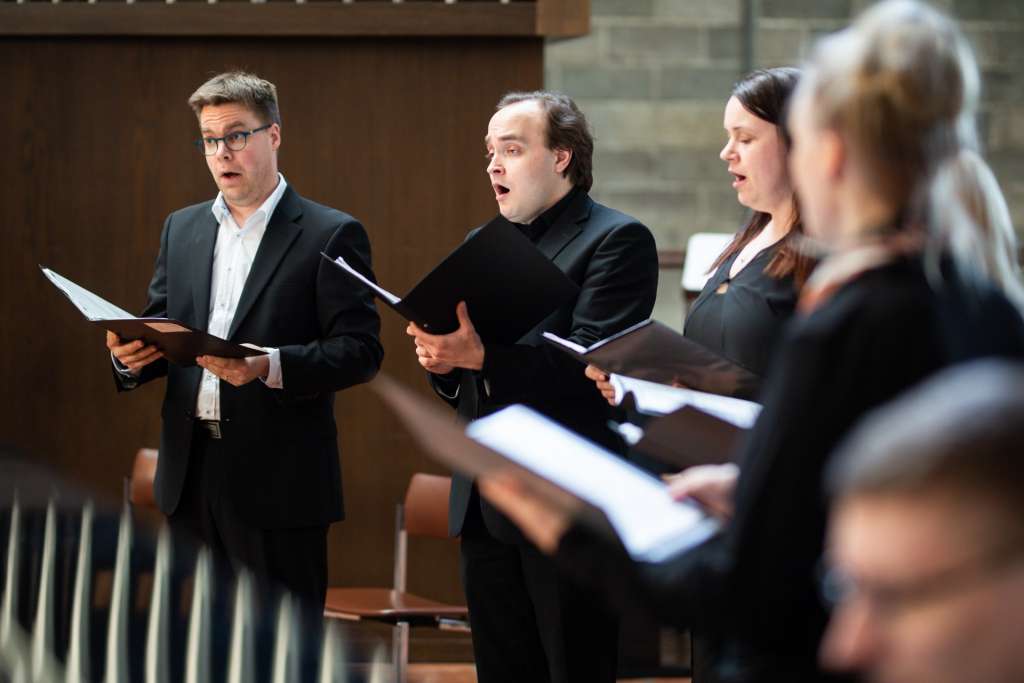 Vocal studies
Singing improves your health and makes you live longer!
Singing can help you to feel better and release tension in your body. It is said that song is a mirror of the soul and a skillful singer has the power to enchant other listeners. As an instrument, the human voice has interested people for as long as we have existed on our planet.
Solo Singing (over 13-year-olds)
You can choose between classical and rhythm singing. Among other areas, rhythm singing includes rock, pop and jazz. We develop the voice and familiarise ourselves with different styles and eras. Classical singing includes songs from ancient to modern times. We sing in several different languages.
Vocal studies usually begins at secondary school age. The application deadline is primarily in April.
Registration is made in the Kuula-opisto's Wilma registration program. (open to 28.8.2022)