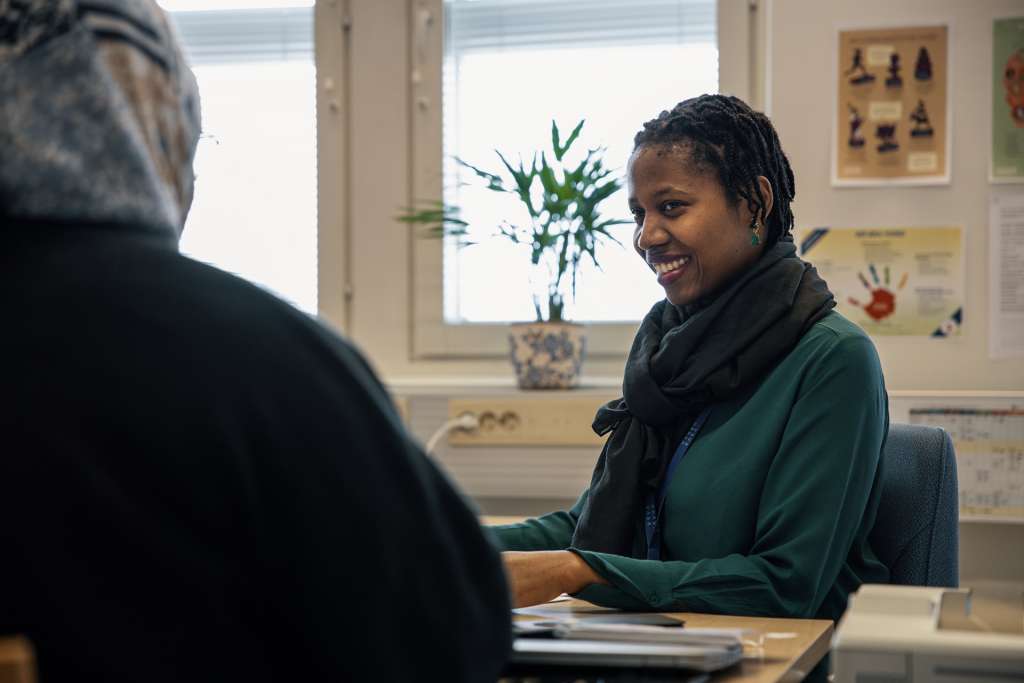 Integration services
We provide guidance and counselling for individuals and families granted international protection and those who have got a positive decision to the asylum application. Our services include individual and group counselling. The guidance and counselling continues until the so called calculated compensation period comes to an end.
Our services are offered to quota refugees and also individuals and families who have been granted international protection who are in Vaasa.
Our main focus is on supporting individuals and families in different everyday life challenges, strengthening the customer's knowledge and understanding about the Finnish society, and encouraging the customer's own management skills.
Principally, in our services we support the customer and respect his or her culture at the same time.
We actively cooperate with different actors to jointly prepare new practices and models, which set out how integration is to be planned, delivered and monitored in the area.
Our team consists of integration managers, integration counselors, child-carers and head of the unit.
We have joined the Kaikukortti network.
Click here to watch the recording of the anniversary seminar "The joy of integration in Vaasa for 30 years", which was held as a Teams webinar 13.11.2020.
Reception of quota refugees
Together with other actors we are responsible for procedures and processes in receiving quota refugees that come to Vaasa. Having arrived at Vaasa, the quota refugees are entitled to the same services as others who have the right to integration services.
The decision of accepting quota refugees rests with the city council, and an appropriate contract with Centre for Economic Development, Transport and the Environment is signed by the major. The Centre for Economic Development, Transport and the Environment decides, then, the placements of incoming quota refugees among different municipalities.
Personal guidance and counselling
By offering personal guidance and counselling, integration services are firmly integrated around the needs of individuals. Mainly, these services are provided at the customer's home and at other customer service locations.
Interaction groups
Group activities are arranged in cooperation with different actors including;
Planned integration training for those who are outside the labour market such as mothers on maternal leave is arranged with Vaasa-Opisto.
Balanced coaching programme of trauma symptoms management is arranged with Valo Crisis Centre.
Voluntary teachers from Let's Read Together-network teach Finnish language twice a week in open groups.
Trough interaction groups we help the customer in getting started with the Finnish language studies and offer information on Finnish society. In groups the customer is also given opportunities to make new contacts and build a stronger social network in the new environment.
Babysitting is arranged in those groups that are meant for mothers who are outside the labour market
Expert by experience in integration
Together with Ostrobothnia Associations (Pohjanmaan Yhdistykset ry) we are developing a program for experts by experience in integration. During 2019 eleven persons were trained in this program.
An expert by experience in integration is a person with personal experience of issues related to integration, such as government services, social and healthcare services and the work done by associations. An experts by experience can work in different work groups, as a lecturer, trainer or otherwise participate in various events or occasions. The aim of the expert by experience program is to strengthen inclusion, co-develop and develop the co-operation with new types of professionals and develop their units.
For more information about the program for experts by experience in integration, please contact the head of the Integration Services unit.