Youth
Vaasa has six youth clubs and a youth café. Rock School offers rock and pop lessons, including gigs and song writing for young people. Youth council influences the decision making in Vaasa.
Cello, flute or dance? We offer a wide range of music and dance education for children, adolescents and even adults.

It is important for everyone to be heard and everyone to be given the right to influence their own affairs.
News
15.11.2022
A new youth council has been elected in Vaasa to bring out the voice of young people in decision-making. Elections were held on 1-2 November  2022 and every...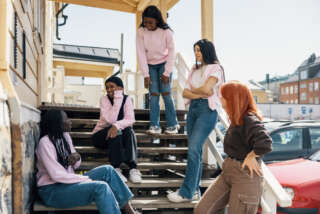 11.10.2022
At the Vaasa swimming hall, customers will have access to the Wibit floating obstacle course during the half-term autumn school holidays from 17 - 21 October.
4.10.2022
Variska Comprehensive School (Variskan yhtenäiskoulu) began work in August, when a new wing for primary school children was completed alongside the former...