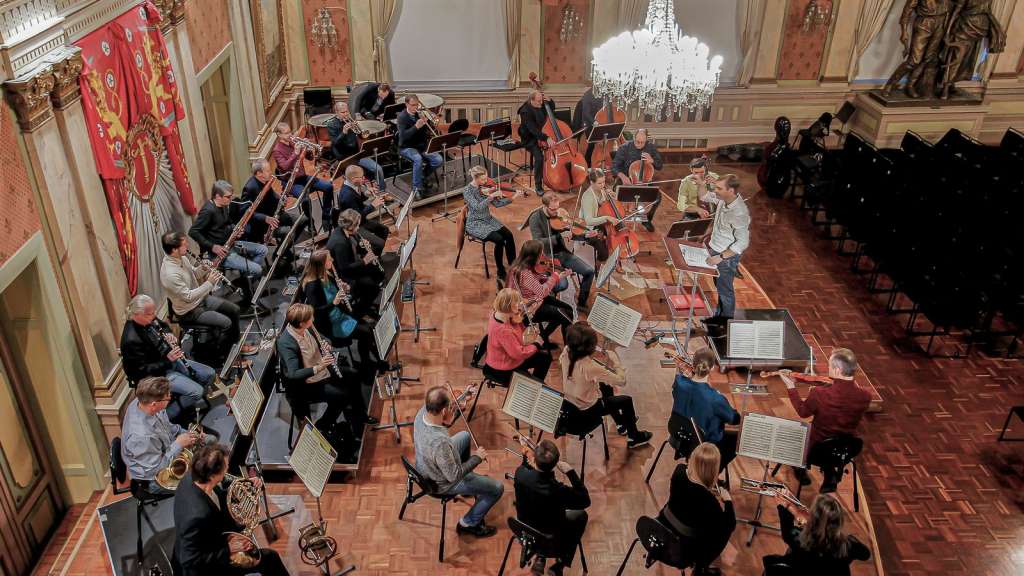 Vaasa City Orchestra
Vaasa City Orchestra, established in 1930, has 31 musicians. James Lowe has been the chief conductor of the orchestra since January 2016.
The orchestra
Vaasa City Orchestra
Vaasa City Orchestra comprises 31 musicians. James Lowe has been the chief conductor of the orchestra since January 2016. The orchestra works and performs in the historical Vaasa City Hall, in the center of Vaasa.
Regular orchestral concerts in Vaasa date back to 1930, when an Orchestra Society was founded in the town. In 1974, the orchestra became part of the City of Vaasa.
In addition to traditional symphonic, concerts, the orchestra does school concert tours in Vaasa and  its neighboring municipalities.The orchestra frequently collaborates with other orchestras, and occasionally embarks on international tours, having visited for instance Nordic countries, Italy and USA.
Vaasa City Orchestra appears at various festivals during summertime such as Ilmajoki Music Festival, Korsholm Music Festival and Lohtaja Church Music Festival. Since summer 2018, the orchestra has also performed together with international artists at Vaasa Festival.
The orchestra also collaborates with Vaasa Opera Foundation and Vaasa City Theatre.
Since 1999, Vaasa City Orchestra has organized International Jorma Panula Conducting Competition together with Viljo and Maire Vuorio Foundation.
Conductor
Chief Conductor James Lowe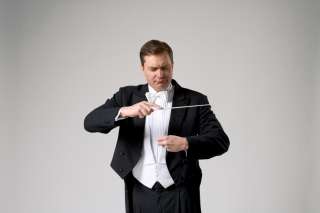 Vaasa City Orchestra's chief conductor James Lowe is prize winner in several international conducting competitions. In 2009 he received the special prize in the Jorma Panula Conducting Competition as orchestra's favorite and since then he has conducted Vaasa City Orchestra several times. He is a beneficiary of the Bernard Haitink Fund for Young Talent and worked as assistant conductor for Haitink with the Concertgebouw Orchestra in Amsterdam.
Lowe is currently Chief Conductor Designate of the Prussian Chamber Orchestra conductor of the Edinburgh Contemporary Music Ensemble. In addition he is Orchestras Advisor to the National Youth Orchestras of Scotland, for whom he is also conductor of the Senior Orchestra. He has previously held the positions of Associate Conductor with the Royal Scottish National Orchestra and Zander Fellow with the Boston Philharmonic, USA. James was educated at the University of Edinburgh where he graduated with a First Class degree and continued his education in masterclasses with leading conductors such as Jorma Panula, Neeme and Paavo Järvi, Valery Gergiev, David Zinman and Bernard Haitink. Particularly engaged with youth music James has worked with Sistema Scotland in projects with the BBC Scottish Symphony Orchestra and his work with the Hallé Harmony Youth Orchestra was the subject of a TV documentary series broadcast on the UK's Channel 4.
Musicians
Musicians of the Vaasa City Orchestra
I VIOLIN
Maano Männi
Matilda Haavisto
Anna-Leena Merikivi
Terje Männi
Sofia Eklund
II VIOLIN
Liisa Makkonen
Katalin Farkas
Marko Konttinen
Tarmo Isokangas
VIOLA
Nana Raitaluoto
Pia Kukkonen
Viktor Olaus Nygård
CELLO
Vladimir Reshetko
Elena Hämäläinen
Harri Penttinen
DOUBLE BASS
Pontus Grans
Oskari Hanhikoski
FLUTE
OBOE
CLARINET
Eneko Iriarte Velasco
Claudia Reyes Segovia
BASSOON
FRENCH HORN
TRUMPET
Tapio Paavilainen
Mari Pakarinen
TROMBONE
PERCUSSION