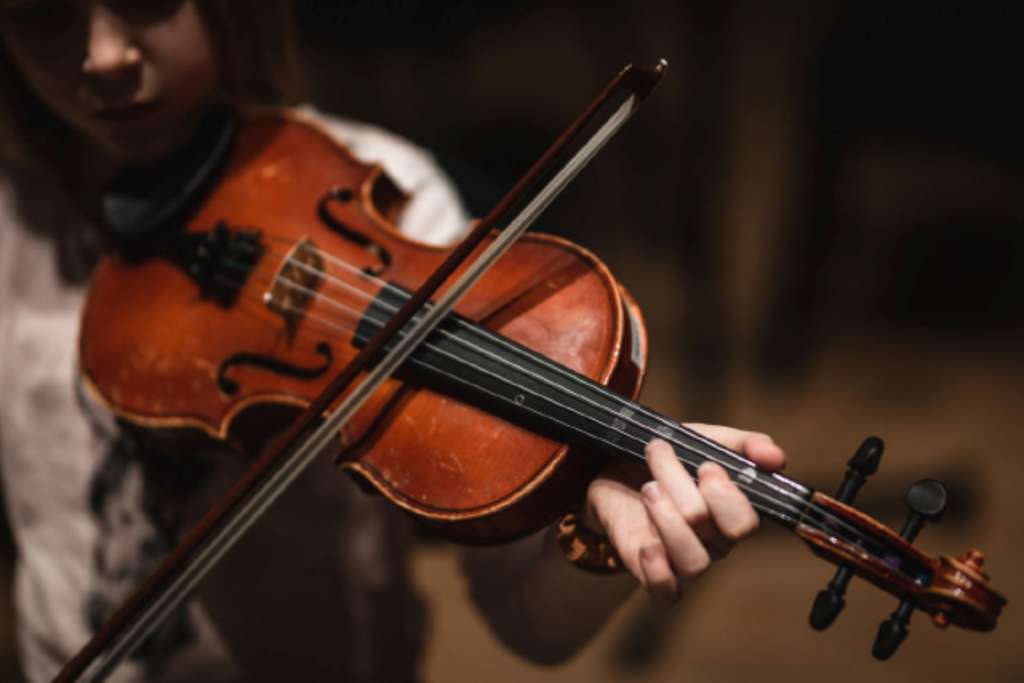 Kuula-opisto offers teaching according to the in-depth teaching of basic art education. We are committed to following national curricula and operating models for basic art education. Our teaching progresses from one level to the next, and students complete instrumental studies, basic music theory and collaborative music studies, which are all aimed towards helping the students to complete their final certificate.
The following instruments are taught at Kuula-opisto:
String instruments: violin, viola, cello and double bass
Woodwind instruments: flute, oboe, clarinet, saxophone and electric wind instrument
Brass instruments: trumpet, French horn, baritone horn, trombone and tuba
Other: piano, guitar and accordion
Rhythm instruments: electric guitar, electric bass, keyboard / piano, drums, saxophone, electric wind instrument and clarinet
Teaching is also given in classical and rhythm singing.
Study levels
Sometimes it takes time to find the instrument that works best. The youngest students start to play through the instrument start course, a kind of test study. The instrument start classes are held either individually or in a group, 1-2 times a week. Kuula-opisto rents out instruments, so it is possible to have one already at the beginning of the course.
Basic music studies
Students older than the start age are selected for a trial period in their age group, starting with the youngest. The length of the probationary period offered to a person younger than 15 years is a school year, and a half school year for persons older than that. The teacher assesses the student's performance and motivation from the point of view of achieving the goals of the music curriculum. This rating will be used as the basis for the placement.
A private lesson takes place once a week. All lessons are held in the afternoons and evenings. Playing in a group starts as soon as the instrument skills are deemed sufficient. Practices are held once a week or a little less often.
Teaching the basics of music, or theory, supports the ability to play. Teaching begins the year the student turns 10. The teaching group meets once a week.
The objectives for the studies at the basic study level are divided into four study modules, which are usually completed every two years. To obtain grades from the undergraduate studies, a study module is required that consists of level tests in the main instrument, playing together in a group and the basics of music.
Advanced studies
After the basic studies, it is then possible to continue with advanced studies. Your studies may be part of your school studies (Taikon Academy). The study module of the advanced studies corresponds to the knowledge required to start professional studies in music.
The student will be awarded a certificate upon completion of an extensive curriculum in basic arts education after completing their advanced studies / study modules and a final project.