Isokyrö – Historical battles give rise to new stories of success
Isokyrö is a treasure of stories. Current stories of success and former historical battles offer inspiration, new ideas and material for new fantasystories, no matter if you're a real history expert or a connoisseur who appreciates a comfortable life. It's recommended to begin the trip to Isokyrö straight from the morning, since the time flies while visiting the different destinations and getting to know the fascinating stories.
The secret behind a successful trip is that you´re engaged and dig deep into the stories. Don´t settle with visiting the monument of the Isokyrö battle, but engage yourself in the Isokyrö life and culture in the 1700-hundreds. How would it have been fighting in one's hometown during the last battle of the big Nordic war? Who was general Armfelt really and what was the greather wrath? There is information to get in Napue and at Isokyrös military museum that's located in the inner city. There's also a lot of information on Isokyrös website and after a few Google searches you get to know the history well.
Näytä tämä julkaisu Instagramissa.
You might recognize the word Napue from a gin bottle rather than as the name of a battlefield? In that case, you should visit Kyrö Destillerys visitingcenter that´s been popular lately. The company was founded in the facilities of an old cheese dairy, and today their business is distilling gin and whiskey.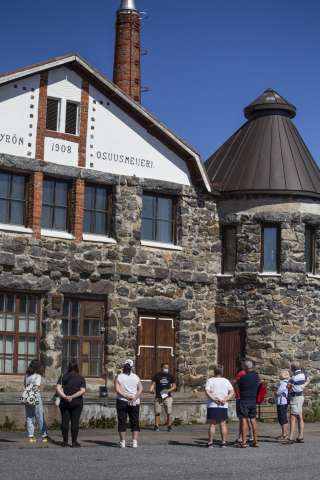 Don't forget about the history of the old dairy cooperative. Find out which cheese they were producing as recently until 2006. Fans of cheese will surely find everything they need for a lovely picnic by the Old Church or the nostalgic atmosphere of Pukkilansaari, where you can get to by riding a ferry. That will surely be an adventure for the youngest in the family! Many adults have stories to tell about past summer memories and parties celebrated on the island.
Näytä tämä julkaisu Instagramissa.
If the weather is not fit for a picnic, stop by the chocolate cafe. It is located in the same yard as the Kyrö Distillery and Fiini Lifestyle Shop, which are worth paying a visit for.
A successful day makes for stories to tell in the future social gatherings and memories popping up on social media few years from now. Who would you like to share your Isökyrö memories with?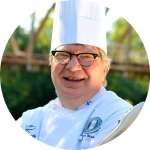 As your travel guide in Isokyrö, Raymond Wesander.

Text published 27.5.2020.
(Edited 16.7.2021)