The unique Kvarken Archipelago is Finland's only Natural Heritage Site on the international UNESCO World Heritage List. In the Kvarken Archipelago, the freshness of island nature, the atmosphere of idyllic villages and the rising rocky landscape are present everywhere. You ca not find anything like it anywhere else!
There is a lot to see and do in the area. You can explore on your own or join a guided tour.
At the World Heritage Gateway visitor centre, you can find tips on various places to see, which makes it a good starting point for a visit to the Kvarken Archipelago. The Gateway has information on the local attractions and hiking trails as well as summertime events, cruises and excursions. You should also check out the exhibitions at the Gateway. The World Heritage Gateway is located next to the Replot Bridge.
Three tips for an adventure in the archipelago
Valsörarna islands leave a long-lasting impression! Experience the stunning nature, learn about the islands' fascinating history and see the red lighthouse that resembles the Eiffel Tower. Day cruises to the islands are organized during the summer season and guided tours are available.

Svedjehamn on Björkö has something for everyone: climb up the Saltkaret observation tower for a great view of the unique moraine landscape, hike on the nature trails and take a break on the shore to eat a packed lunch. Rent a bicycle and reward yourself with a meal at the seaside restaurant.

In Molpe you can rent a kayak or join a guided trip. Kayaking is a lovely way to experience the World Heritage Site up close, right on the sea. Molpe is a paradise for active people who love the sea and nature.
A landscape shaped by sea and ice
The land rises at a world record rate at this UNESCO World Heritage Site
The Kvarken Archipelago is Finland's only Natural Heritage Site on the UNESCO World Heritage List. The land area in the archipelago increases at a rate of one square kilometre per year, which corresponds to more than 150 football fields. The current landscape was shaped during the previous Ice Age, when the enormous ice sheet that covered Northern Europe pushed the land down by about a kilometre.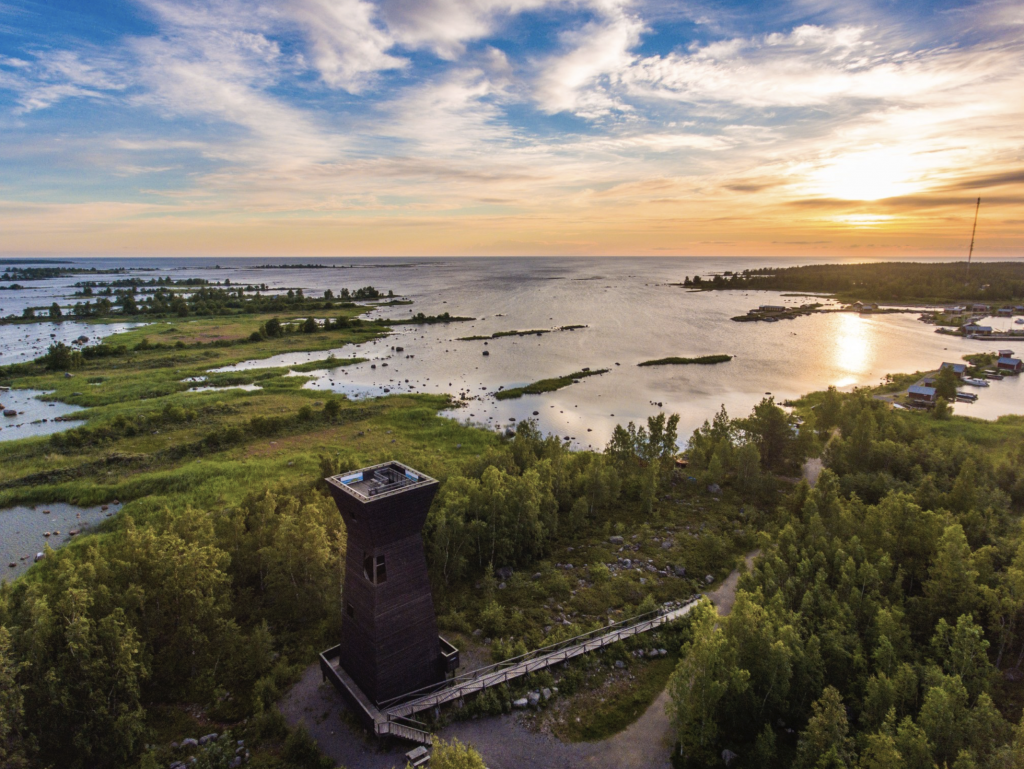 Published 14.2.2020