The shore of Vaasa is just a couple of blocks away for the city center. Exploring the activities of the 3km long beach route will keep you busy a day or two.
If the sun is looking out, find your favourite picnic spot in Räätälinsaari island, or on one of the many beaches.
In the case of a rainy day (Highly unlikely, because the sun is always shining in Vaasa!), visit the Kuntsi museum of modern art or enjoy the view safe from the rain in one of the coast line's restaurants.
The adventure-seekers should try climbing in the Zip Adventure Park or the waterslides in the spa Tropiclandia.
A must for sea-lovers is renting a SUP board or hopping on board the archipelago cruise.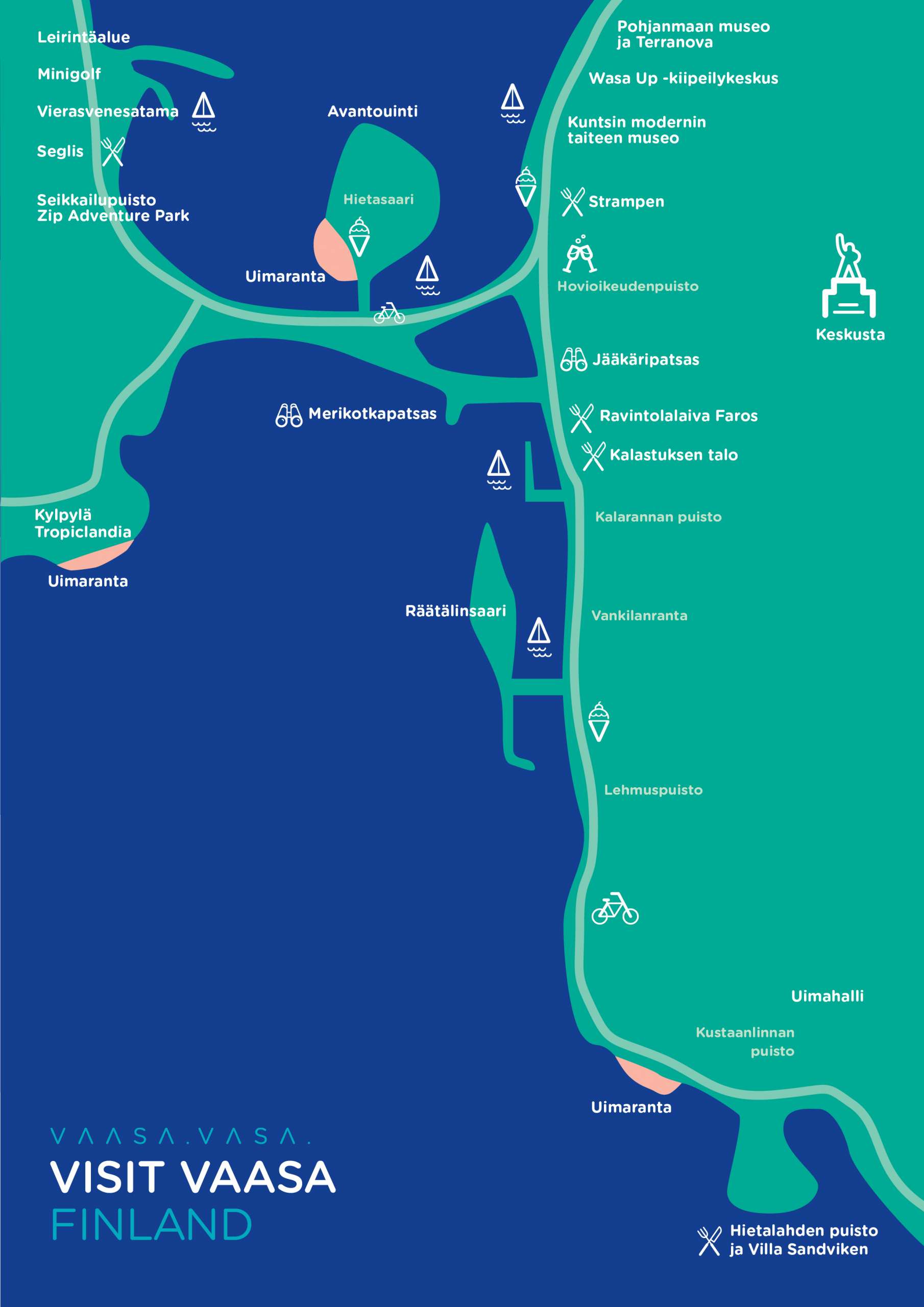 Published 14.2.2020