The city's classic attractions
These are the places Vaasa is best known for! If this is your first visit or you prefer to choose the most reliable options, you should start from these.
Where everything is near
Wherever you are going in Vaasa, you can get there in 15 minutes. Choose your preferred destinations and hop on a bicycle or put on a pair of good walking shoes!
Hanging out in parks with views of the sea
Forget about narrow patches of grass between city streets, reeking of exhaust fumes. Vaasa's parks are seafront zones that are several kilometres long, each with their own unique atmosphere. Grab a picnic lunch from the city centre, find a pleasant park and kick off your shoes!
Just like in Strömsö!
Strömsö is a popular lifestyle show on TV. The first episode aired in 2002 and it has been the most popular show on Svenska Yle, the Swedish unit of Finland's national broadcaster, since the beginning, making Strömsö a familiar setting for millions of Finns. The show is also aired in Sweden and Norway. Read more about and book guided tours.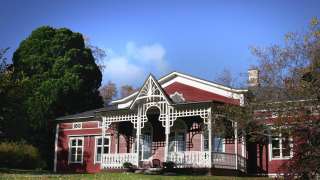 Wasaline takes you to Vaasa's twin city
Vaasa's Swedish counterpart Umeå is a lively city of culture. It offers interesting museums, restaurants and various family attractions that make you want to return for repeat visits. Making a quick trip abroad does not get much easier
than this: the world's most eco-friendly passenger ship, M/S Aurora Botnia, takes you comfortably across the
Kvarken strait in about four hours.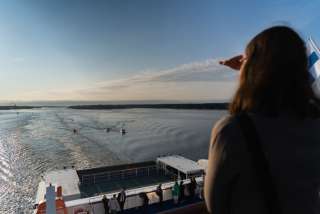 Wasaline | Laivanvarustajankatu 6, Vaasa | Website
Dining to the sounds of the waves
If you prefer a chair in a restaurant instead of a picnic blanket but you still want to enjoy a lovely view, try one of the city's many seafront restaurants. There are many options ranging from a traditional yacht club to a modern urban living room.
Enjoy summer delicacies by the sea
Do not let hunger surprise you! Book a table at the traditional restaurant Strampen, which history stretches all the way back to 1868. Let the sun warm you on Vaasa's largest terrace with sea view. Enjoy a long dinner or turn in for lunch! Another place worth visiting is the classic Ernst restaurant, which serves both classic and modern European flavors in bistro style.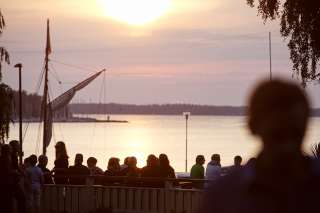 Strampen | Rantakatu 6, Vaasa | Website
Ernst Salonger | Hietasaarenkatu 7, Vaasa | Website
Memorable taste experiences are created from high-quality ingredients
Restaurant HEJM's food philosophy is a compliment to Ostrobothnia: the menu, which varies according to the season, highlights the region's best ingredients with a modern twist.
21.4.2022 HEJM got a sister restaurant when FRÖJ opened its doors in central Vaasa! Restaurant FRÖJ's food philosophy is based on Scandinavian cooking where the ingredients are in the spotlight.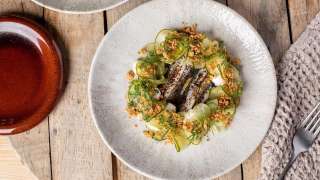 Restaurant HEJM | Sininen tie 1 B, Vaasa | Website
Restaurant FRÖJ | Hovioikeudenpuistikko 19, Vaasa| Website

Food with sea view
At Seglis you can enjoy tasty lunch, enjoyable dinner and good wines, either inside the restaurant or out on the terrace. From the sunny terrace you have a fantastic view of the sailboats in the harbor below and of the glittering city bay with the city on the other side.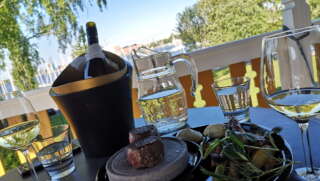 Seglis | Niemeläntie 14, Vaasa | Website 
Stress-free boating in the Vasa region
In Vaasa, Skipper's boats have their home port at Sandö and through a monthly fee you enjoy stress-free boating. Let's together make Vaasa the heart of boating in Ostrobothnia.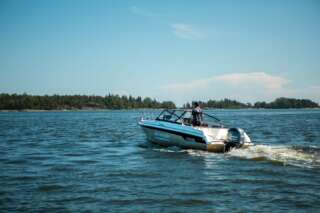 Skipperi | Website
The most Instagrammable places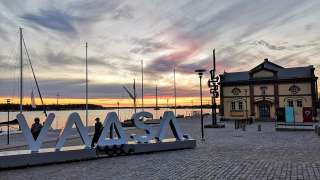 Does your Instagram feed need a boost? Which would be the best selfie spots in Vaasa, the Vasa Region and the UNESCO World Heritage Site? We listed our favorite spots.
Sleep well a stone's throw from the classics
At the end of the day, it is nice to crawl under the hotel's soft sheets and let your thoughts rest. Original Sokos Hotel Royal Vaasa is a city center hotel located just a stone's throw from the sights. So you can save some of the destinations for the next day!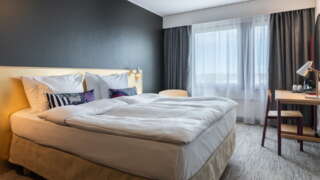 Original Sokos Hotel Royal Vaasa | Hovioikeudenpuistikko 18, Vaasa | Website