If you prefer to spend your free time away from home, the Vaasa region offers such a wide range of culture, shopping and events that you will spend very little time in your hotel room.
Big enough, but nice and compact
When you arrive in Vaasa, you see a city by the sea that is full of history, feels international and is rich in culture. The city is also just the right size for shopping. It is big enough to have a wide range of specialty shops, flea markets, chain stores and shopping centres. At the same time, it is small enough that you can explore all of the vibrant city centre by foot. The city's idyllic cafés and over 100 restaurants ensure that your breaks between shopping will delight all of your senses.
All under the same glass roof
The Rewell shopping center in the heart of Vaasa offers something for everyone. The shopping center has an interesting mix of specialty stores, chain stores and a variety of services, and in the pleasant cafes and restaurants you can replenish your energy and rest your tired shopping feet.
October 15 to 29 you can visit the I love 8-bit® exhibition, where you can try and watch classic devices in action, in Rewell.
Rewell | Ylätori, Vaasa | To the home page
Good and personal service!
Besök Vasa Saluhall för en lunch, avnjut en kopp cappuccino och köp med färska råvaror hem. I saluhallen erbjuds mängder av delikatesser som kittlar dina smaklökar, produkter du inte hittar i en vanlig market och god personlig betjäning får du på köpet.
Visit Vaasa Market Hall for a lunch, enjoy a cup of cappuccino and buy home fresh products. The market hall offers lots of delicacies that will tickle your taste buds, products you won't find in a normal market and good personal service you get as a bonus.
Vaasa Market Hall is one of the oldest in Finland and it celebrates its 120th anniversary this year. On September 30, the anniversary is celebrated with a harvest and street food theme day, with taste samples as well as pop-up sales of locally produced jams, juices, flowers, vegetables and jam pigs and rye bread. In addition to a historical retrospective with old photographs, there will also be music program and lottery.
Vaasa Market Hall | Vaasanpuistikko 18, Vaasa | More information about the market hall
Locally produced in the Vaasa region
Fresh, clean and locally produced food is good for both the health and the environment. In addition to these good qualities, you can learn a lot about the local culture by getting to know the local food culture as a visitor. Read more about the local producers in the region.
Wasa Teater – world-class local experiences
Heiman av Ann-Luise Bertell, inleder hösten på Wasa Teaters stora scen. The farce Man får väl ställa upp av Adde Malmberg, spelar från november. Men det finns mera. Något åt alla, t.ex. är höstens föreställning för barn en sagostund med Bockarna Bruse som besöker badhuset.
"Heiman" by Ann-Luise Bertell, opens the autumn on Wasa Teater's big stage. The farce "Man får väl ställa upp" by Adde Malmberg, plays from November. But there is more. Something for everyone, e.g. the autumn show for children is a story time with "Bockarna Bruse". Note that "Heiman" is a subtitled performances also texted in English.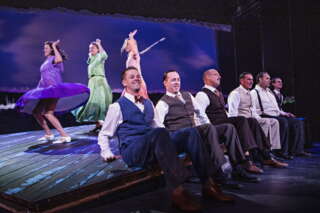 Wasa Teater | Hitasaarenkatu 7, Vaasa | Read more and buy tickets!
An invitation back to the roots of theatre
The Finnish speaking theater Vaasan kaupunginteatteri celebrates its 80th anniversary with the theme of roots. Autumn opens with the grand musical West Side Story (subtitles in English and Swedish), which is a party with great emotions, wonderful music and wild dancing. Other performancesThe cheeky and fast-paced farce "Puhtaana kahteen" enlivens the darkness of autumn. The classic fairy tale "Koivu ja TähThe Birch and the Star" is told through dance and physical theatre, directed by Carl Knif. Come and let the stories seduce you!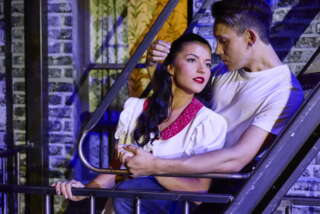 Vaasan kaupunginteatteri | Pitkäkatu 53, Vaasa | Read more and buy tickets
Experience a wide range of music
Live music in the Vaasa region is just as diverse and full of personality as the region itself. How about a concert
in a building that is over a century old? Or jazz and blues atmosphere below street level? Check out our list over gig places.
Culture stage and cinema
Ritz is a nostalgic movie theatre in the centre of Vaasa, which now functions as a culture venue. The events are concerts, theatre, stand-up and open-stage nights. During Kino Ritz nights the auditorium really shines, with a wide assortment of movies. Everything from new high quality releases, to old classics.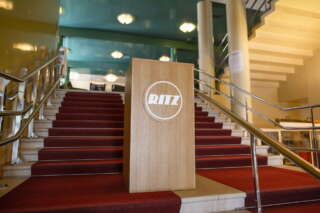 Ritz | Kirkkopuistikko 22 A, Vaasa | Read more about the events and buy tickts
Events full of heart
The Vaasa region is full of events of all sizes to suit all preferences. Many events have resulted from the passion and enterprise of their organizers. There is a strong spirit of volunteering in the region. Check the event calendar.
Travel back in time or taste modern art in the museums
Everyone will find something of interest in the Vaasa city museums rich selection of exhibitions, valuable objects, art and historical collections. You find more information about all the exhibitions here.
In the Ostrobothnian Museum (Museokatu 3, Vaasa) you can look back centuries ago, to the time of knights and swords in the exhibition Symbols of Power and Wealth which is on display until 16.10.  Starting 4 November, the exhibition We Have Dream – Courage, Compassion and Human Rights will be presented.
There are also permanent collection exhibitions such as Vasa 400 and the Hedman Floor as well as items from the museum's special collections such as the silver and coin collections.
In Kuntsi museum of modern art (Sisäsatama, Vaasa) on display from 1 October the Young artist of the year 2022 – Emma Jääskeläinen, known for her massively monumental stone sculptures and Kristian Krokfors the very first Young artist of the year and his exhibiton Forever Young exhibition, which emphasis is on paintings and graphic works produced by the artist in recent years.
In Tikanoja art museum (Hovioikeudenpuistikko 4, Vaasa) starting with this fall, the Tikanoja Art Museum offers a peek into the stage life of Vaasa. The exhibition on the second floor of the art museum provides an overview of the theatre history in Vaasa, from the time of traveling theater troupes in the 19th century to the present day.
In Vaasa City Art Gallery in the Town Hall (Senaatinkatu 1 D, Vaasa) the exhibition You've Changed by Jennifer Lipkin & Svetlana Bogtcheva + Jan Lehmus & NAOWAO is on display 20.8-30.10. With architectural installations, immersive digital and audio works, experimental sculptures and abstract paintings, Bogatcheva and Lipkin invite the audience to multisensory moments.
Buy a day ticket to the Vaasa City museums!
Get to know Vaasa on foot
Central Vaasa is filled with fine architectural history and the buildings have many interesting stories to tell. Experience the city on foot in the footsteps of architects from different ages or jump into the world of past cultural influences. Go out and discover Vaasa on your own.
A piece of the oldest Vaasa
The old Vaasa, which dated back to the 17th century, was almost entirely destroyed by a fire in 1852. The decision was subsequently made to rebuild the city in its current location, about seven kilometres from Old Vaasa. The buildings that were spared from the fire include the Wasastjerna building, which is now home to the Museum of Old Vaasa, and the Court of Appeal, which was turned into Korsholm Church. Read more about Old Vaasa (Vanha Vaasa) and take the buss (line 1) to Old Vaasa of to day.
A good nights sleep prepares you for the next day's activities
The hotels in the city centre are within walking distance of the city's museums, theatres, galleries and other cultural attractions.