Today´s theatre culture in the Vaasa region is more diverse than ever. The performances at Vaasa City Theatre consist of a familiar combination of classics, musicals and children's theatre. Wasa Theatre recently reopened after an extensive renovation project, making the venue even more impressive than before. The language barrier will no longer be a problem as many of the performances can be enjoyed both in Finnish and in Swedish thanks to the adaptation of subtitles.
There are also performances in English organised by Ritz Vaasa and others. The event calendar gives more information about the selection.
Local stories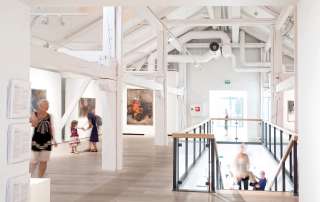 The vibrant history of architecture emanates from the buildings in Vaasa's city centre and there are fantastic cultural attractions full of exciting stories. Experience the city by walking in the footsteps of architects from different periods or jump into the world of the cultural influencers of the past. Guided walking tours and self-directed tours are available.
The culture check list
A short walk from  bed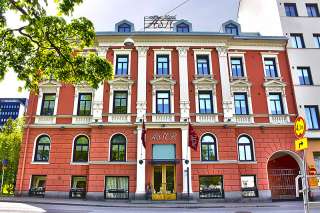 The hotels in the city centre are within walking distance of the city's museums, theatres, galleries and other cultural attractions. You can enjoy the city well into the night, knowing that a good night's sleep is just around the corner. There are accommondation options to suit all preferences and budgets.
Text published 14.2.2020