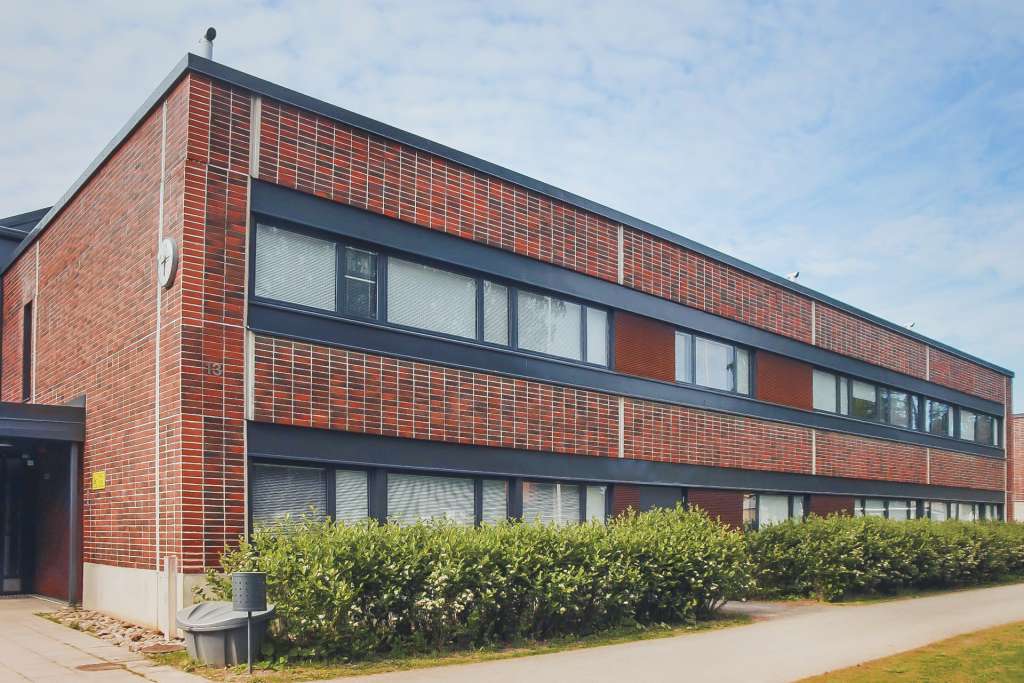 Borgaregatans skola is a municipal school in the City of Vaasa for grades 7–9.
The school's vision is to function as a constantly developing school that helps in the development of each pupil's competence, maturity and responsibility. One of the most important tasks of the school is to educate and raise well-balanced citizens of society who are motivated to pursue further studies within secondary education and to possess good social skills. This can be achieved with a safe work environment, respect for others, effective pupil care, good motivation, high-quality teaching and common policies.
Borgaregatans skola was built in 1977. In 2013, a thorough and extensive renovation was made at the school. In the design, architect Gerd Hytönen emphasised school comfort using bright colours and, among other things, learning environments made of glass. The original idea with home sections and colours was preserved in an elegant way.
The school also has approximately 140 m2 of solar panels on the school's water roof.
The school is on both Facebook and Instagram.
The Parents' Association of Borgaregatans skola can be found on Facebook.